If sales are down, don't work harder, throw more bodies at the challenge, or double-down on old tactics—instead, work smarter by measuring productivity with real-time data to focus sales efforts on what works.
Whether you are selling B2B products or services, there is nothing more important to success than a sales team that works efficiently to close sales quickly, effectively and with regularity.
Quite simply, the more productive your sales team members are in the time allocated, the higher your sales figures will go. It is a careful balancing act to get right.
On the one hand…
The right way to look at this is simple: a salesperson expends their time converting leads into customers and the way they spend their time will have a direct impact on the amount of revenue they will generate. It costs time and money to close sales, so the investment must be far less than the pay-off, so that the company comes out on top.
On the other hand…
A lot of successful sales people swear by their instincts and experience—two abstract concepts that are difficult to quantify, but nevertheless help people to determine how much time and effort to invest in a prospect.
This kind of insight comes from "knowing the ropes", having gone down the same path with prospects again and again, listening for cues, and when you get them, communicating the right message to motivate the customer to move to the next stage of the buying process—or else, cutting your losses and moving on if things don't change within a pre-determined cut-off point in time.
This is the old way of working sales, and in today's highly volatile marketplace it can't work, because sales people have even less time to listen for cues, and more distractions—up to 50% of sales time is wasted on unproductive prospecting. Sales teams must either gain their instincts in half the time, or leverage tools to help them make the call when they need to double-down, or need to cut and run.
Luckily, technology can help.
Since 49% of organizations have zero or limited means to measure sales productivity on their own, and still manage to invest up to 24K per sales employee on improving productivity, this article will give you a crash course on using technology to do just that. It is much smarter to measure productivity, focus on your key performance indicators (KPIs), and then link successful sales to the most efficient and fruitful activities.
Begin by measuring the sales process
57% of B2B organizations say that converting qualified leads into customers is their top funnel priority, and yet very few companies take the subjectivity out of the process and truly understand which leads have the best chance of converting.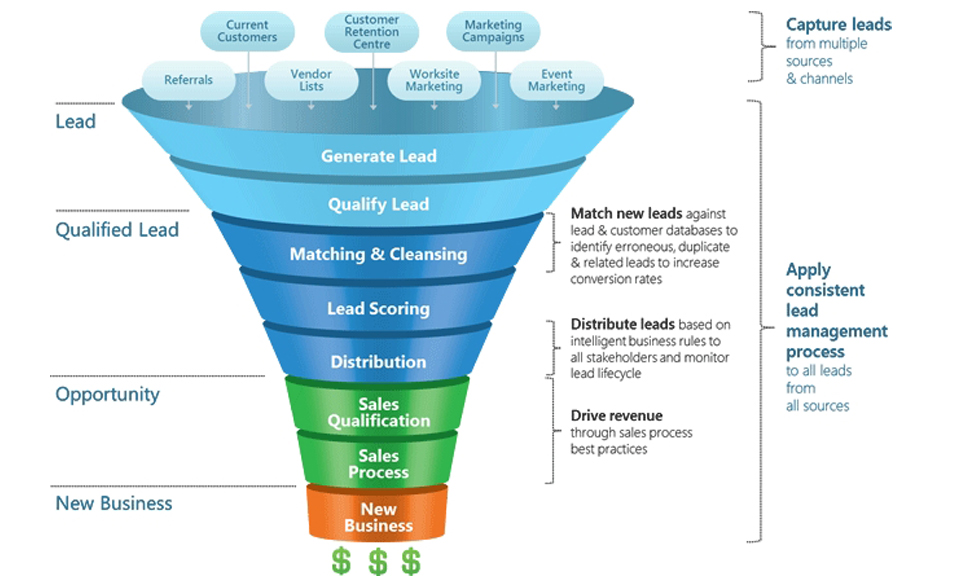 Without objectively understanding the sales process, and how time is being invested in generating sales, isn't it just like taking a shot in the dark, and hoping to hit the target?
Wouldn't it be better to know what is achieving results? And then replicating that desired level of performance by your sales reps again and again, based on a template?
That is what working to a sales process is all about. It is almost like a scripted, step-by-step to follow so you get to sales success.
A sales process lays out a repeatable series of steps that sales people can take to turn an early stage lead into a new customer. Each step in a sales process consists of several separate selling activities.
By keeping track of the amount of time your sales team spends interacting with prospective customers at each step, and which activities they allocate their time to do, and which they skip —you can track progress and results. Best of all, you can also ensure that sales teams focus their attention on the best leads, based on the profiles of customers who have already converted.

This is owning the sales process, and taking control by understanding exactly the number of leads captured, deals closed, customer profiles, and most importantly, the time spent selling to them.
What sales activities should you focus on?
Here is a hypothetical example of the main steps in a typical B2B sales process:
Prospecting. This is the time spent on researching your competitors, and skimming your company's knowledge base to get a deeper understanding of your customer's pain points, and the value your product/service adds.
Qualifying. The time invested in finding out who, where, and how to reach your ideal leads—and the one's most likely to become customers.
Needs Assessment. Understanding your customer's options (your competition), and how to position your product/service as the best fit for them.
Demonstration of product/service. This is where great sales people really shine. It is all about demonstrating the value customers will experience if they purchase.
Proposal. This is mostly administrative, and takes more time than it should because a lot of the time is spent waiting for approvals, or feedback.
Negotiations. Answering questions and managing objections.
Closing the deal. After this, you are on to nurturing the customer, upselling related products or services, and asking for feedback.
Each of the above will break down into smaller steps, and it is important to flesh out the detail within each step in order to better understand how your sales people spend their time in each of the steps. You are looking for bottlenecks, or places that typically add a lot of hours to the sales cycle, while delivering little in terms of results.
Some steps that typically add lots of hours to the B2B sales cycle and deliver little to show for it include: manually documenting sales activities, writing and completing proposals, signing contracts, collecting payment and handoffs between departments.
It's a fact that most of these time-consuming sales tasks are administrative. The time spent on these administrative activities is time that could have been spent talking to prospects, demonstrating, or negotiating—and the goal is to understand which activities lead to results, and to eliminate those which do not.
You can ensure your sales reps focus on the right activities to close sales quickly and effectively by defining, tracking and monitoring your sales KPIs. These will help your salespeople to understand what activities to focus on during their day-to-day, and guide them towards their sales goals because they are based on the metrics of what is working.

Next, it is important to understand what the most effective KPIs are, and this will entirely depend your company's unique sales process, but start by asking what activities are going to meaningfully impact the sales process, and which activities will not. Pick out 3 or 4 activities that effectively move a prospect through the B2B sales pipeline—those are the best KPIs.
Perhaps, the most effective KPIs are prospecting conversions, followed by discovery calls, and then a proposal. Once you isolate the most effective KPIs, your sales team will have a template to work effectively.
But this analysis itself is time consuming to put together, and doing such a study will require resources to map it all out, as described above, for every product and service your company sells. Luckily, automation can make this a cinch.
Automated sales tracking tools
There are great sales tracking tools, like SPOTIO, to provide your team with fast and accurate sales activity tracking, so you maximize your sales efforts on the activities that win business. SPOTIO's sales tracker provides real-time metrics for the visibility you need to quickly track all of your team's sales activities from lead to close.
Here are some of the insights the SPOTIO Sales Tracker tool provides:
– View Pipeline activity inside territories
– Historical prospect, contact, and opportunity data
– Real-time insights of rep activity and performance
– Executive insights
– Performance tracking
– GPS verified location tracking
– Colorized data views
– Real-time rep visibility
– Detailed KPI report dashboards
This tool enables you to measure performance of individual sales reps, teams, or entire organizations, and has robust analytics and reporting capabilities. The leaderboards and contests that you can organize with the tool are a great way to inspire competition among your sales team.
The most important capability is the detailed activity tracking this tool provides. Real-time data-driven insights to remove bottlenecks, custom dashboard reports to track the performance of any data point gathered by the sales team, GPS verified location tracking of your sales team, and customizable pipelines to gain visibility on how leads are moving through the sales pipeline. 
Route Planning is also easy
Once you know the sales activities that get results, you can further optimize productivity with SPOTIO Routing, a tool that enables reps to see exactly where to go, what to do, and the most efficient way to get there. Set your meetings, update notes in real-time, and prospect new accounts in between meetings.
Whether you want to know the distance between each of your appointments, need to know the fastest path, or want to create the most streamlined route, SPOTIO's sales route planning software has you covered.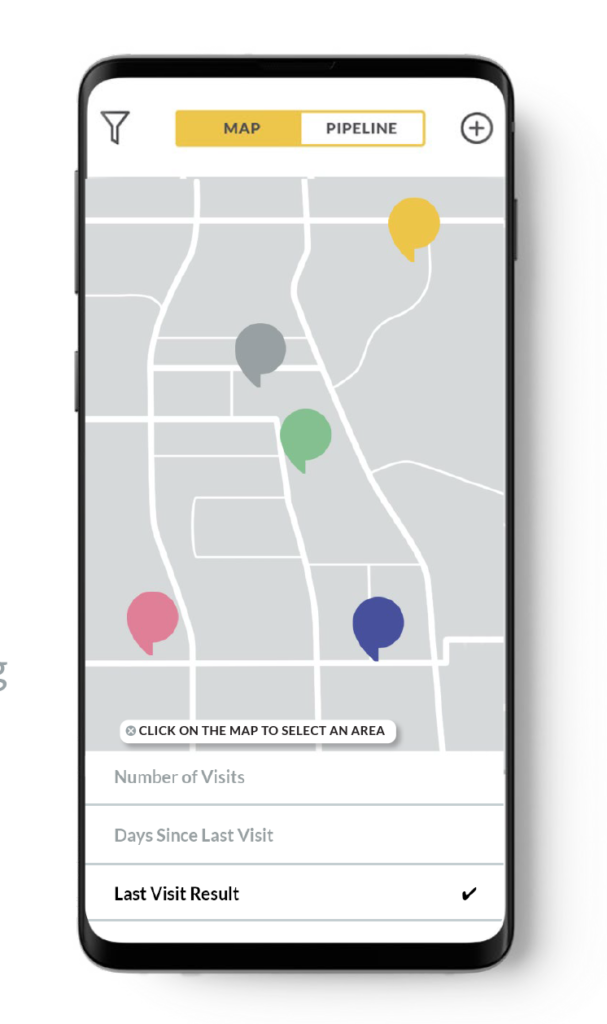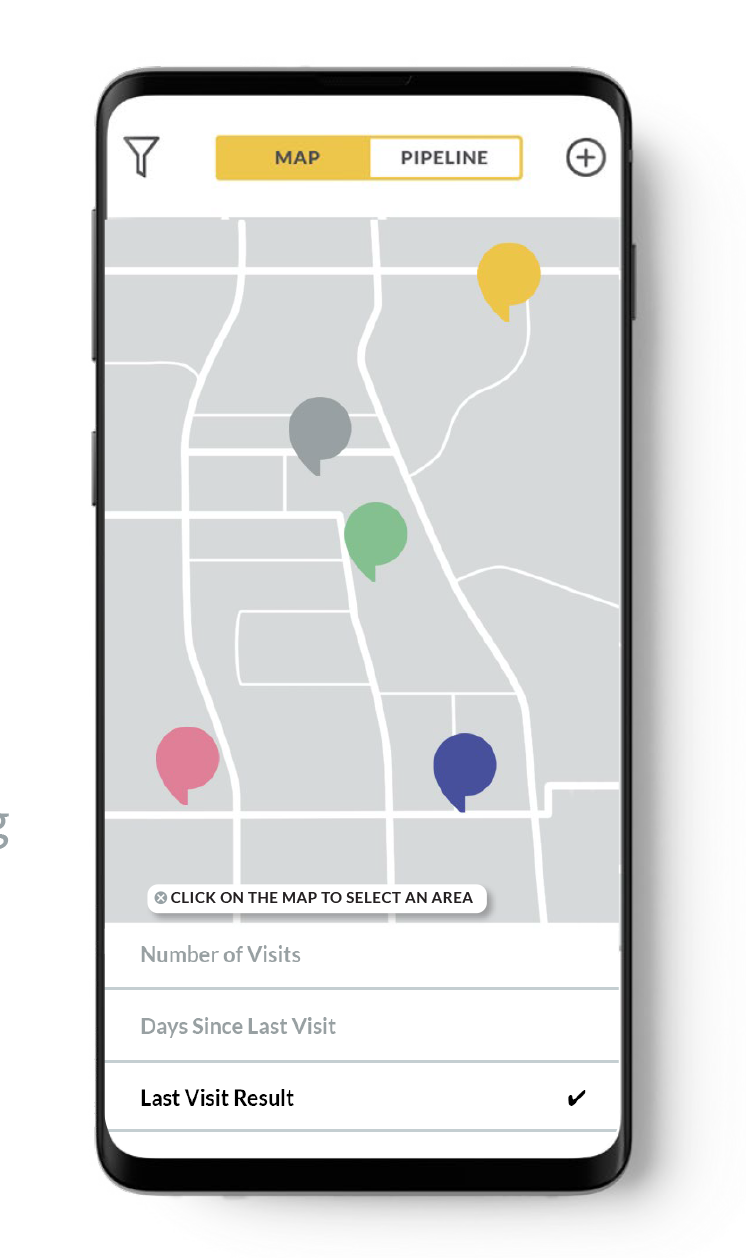 Sales planning and route tracking tools are so easy to use, and so effective, it will make you wonder how you ever managed without them. Effective sales productivity tracking helps you take the right actions at the right time.
Good timing in sales is a crucial part of closing more deals, and usually takes years of time-intensive, hard-earned experience to master. Tools like the ones SPOTIO provides are providing the way to quickly leap-frog ahead to get the results.
---
About the Author

Ryan Gould
Vice President of Strategy and Marketing Services
Elevation Marketing

From legacy Fortune 100 institutions to inventive start-ups, Ryan brings extensive experience with a wide range of B2B clients. He skillfully architects and manages the delivery of integrated marketing programs, and believes strongly in strategy, not just tactics, that effectively aligns sales and marketing teams within organizations.
LinkedIn: https://www.linkedin.com/in/rygould/
___________
SPOTIO is the #1 field sales acceleration platform designed specifically for outside sales managers and reps to squeeze every drop out of their field sales efforts.