Make every field sales team more productive.
Our Story
We believe every field sales team deserves to win.
After running multiple field sales teams and seeing the same inefficiencies, our CEO Trey Gibson launched SPOTIO as door-to-door sales app to enable field sales reps to be more efficient and provide sales insights to managers.
Today, SPOTIO is the #1 sales acceleration platform for door-to-door and business-to-business sales reps and managers.
Know the Customer
Know their pains, their problems, and how we fit in.
Make it Better
Continuous improvement in business and personal life. Deliver 10X what the customer pays.
All Relationships Matter



We choose to care about our team members, our customers and our contribution to their success because that makes SPOTIO a great place to be.
Find a Way
If I have a problem, yo, we solve it.
Be Plugged In



Be productive, not busy.
Know Where We Stand



Open, honest feedback with clear visibility to the metrics.
What's it like to work at SPOTIO?

As one of the fastest growing SaaS startups in Dallas, TX and the leader in field sales software -  SPOTIO is committed to building a world-class organization. We're a small but fast growing company, doing big things.
Join us as we shake up the outside sales industry.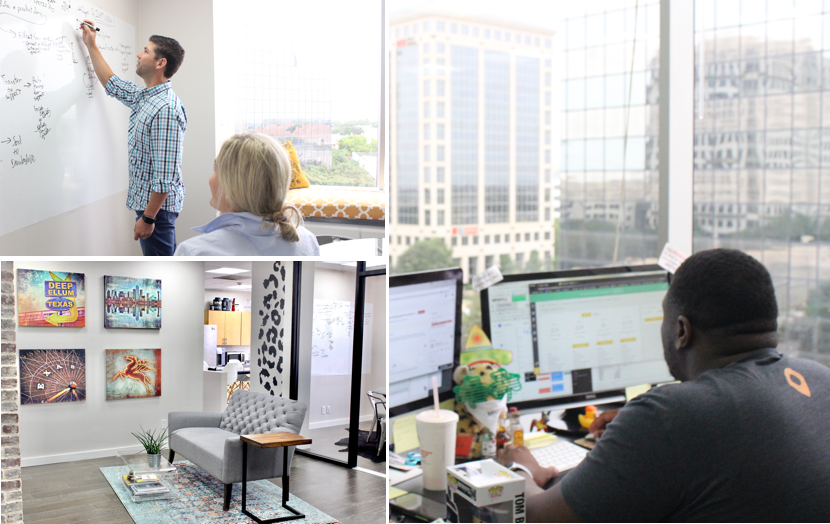 The team that makes it happen
Łukasz Graliński
Lead Backend Developer
Leilani Sales
Migration & Retention Specialist
Dell Polanco
Sr. Account Executive

Romek Kot
Lead Mobile Developer

Travis Isbell
Technical Success Manager
Lane Buckman
Director of Team & Customer Experience
Michał Niegrzybowski
Software Engineer

Frank West
Customer Support Manager

Marcin Olek
Mobile Developer

Ryan Dunagan
VP of Marketing
Alec Frost
Account Executive

Jennette Evanco
Marketing Manager

Filip Żywicki
Software Developer

Jonathan Moss
VP of Product Management
Michael Boone
SMB Account Executive
Michał Zabrzyjewski
Frontend Developer
Sarah Martinez
Technical Success Manager
Angela Lopez
Customer Success Manager

Andrea Gallardo
Technical Support
Bryce Dickson
Account Executive
Bartlomiej Ruszczyk
Sr. Backend Developer
Daniel Pattison
Customer Success Manager

RD Wilk
User Experience Lead