Medical sales is a challenging and rewarding career.
How rewarding? The national average salary for a medical sales rep per the MedReps 2018 Medical Sales Salary Report is just under $150,000 ($149, 544), an increase of around $2,000 from 2017.
The medical sales industry is growing, which means they will always be looking for new talent. But, do you have what it takes to be a successful medical sales rep?
Let us explore this exciting and challenging field and the opportunities it presents.
Here's what we'll cover in this article:
The essential skills that will lead  to your first medical sale
What is a Medical Sales Rep?

Medical sales reps sell a company's products, whether for pharmaceutical companies or healthcare equipment manufacturers, serving as the liaison between the customers and the manufacturer.
The sales rep also promotes the features and benefits of the company's products, answers questions, provides consultation on the use of the product, and introduces new products as they launch.

Key Responsibilities of Medical Sales Positions
Medical sales reps handle all stages of the medical sales journey, but some places need more attention than others.
Here are some especially important responsibilities: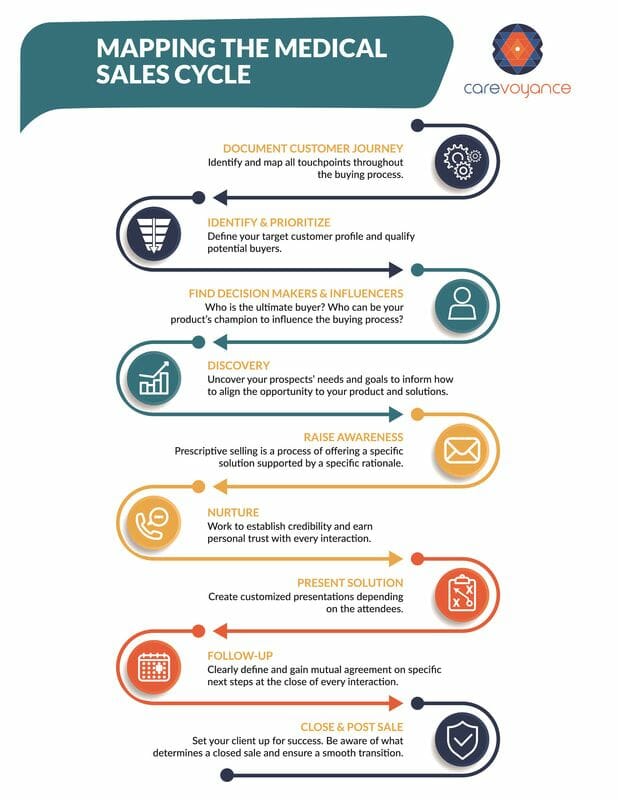 Identify and qualify prospects and decision makers.  Who's on the buying committee? Are you communicating with, and convincing, everyone who has veto power? You could be talking to administrators, doctors, nurses, and therapists.
They'll all have different questions and concerns.
Product knowledge is key. You will have to demonstrate your product formally and informally. Know your product, read the studies, and be able to provide any additional research prospects may request.
Presentation skills are needed for meetings, conferences and trade shows. Provide valuable information in every setting and demonstrate you understand their challenges and needs.
Negotiate the sales contract. This is the age of value-added care. How does your product, and your contract, provide value-added care to the buyer and their patients?
Know the HIPAA regs as they apply to business associates. You may come in contact with protected health information (PHI). Prove you're a trustworthy professional who won't expose your customers to potential HIPAA headaches.
Develop and maintain relationships with past, present, and future customers. Be a valuable resource. Providing useful information, like new studies or relevant news articles, is a great way to keep in touch.
What Do Hiring Managers Look For?
Hiring managers have a specific set of skills they are looking for in the ideal candidates for medical sales. Per MedReps.com, their talent acquisition strategy includes a search for:
Foundational Skills
Transferable Skills
Industry-Specific Skills
Let's take a closer look at the three skill types and some examples of each.
Foundation Skills
Foundation skills are fundamentals imperative for the position. These skills are not specific to the medical industry, but are necessary for success in medical sales.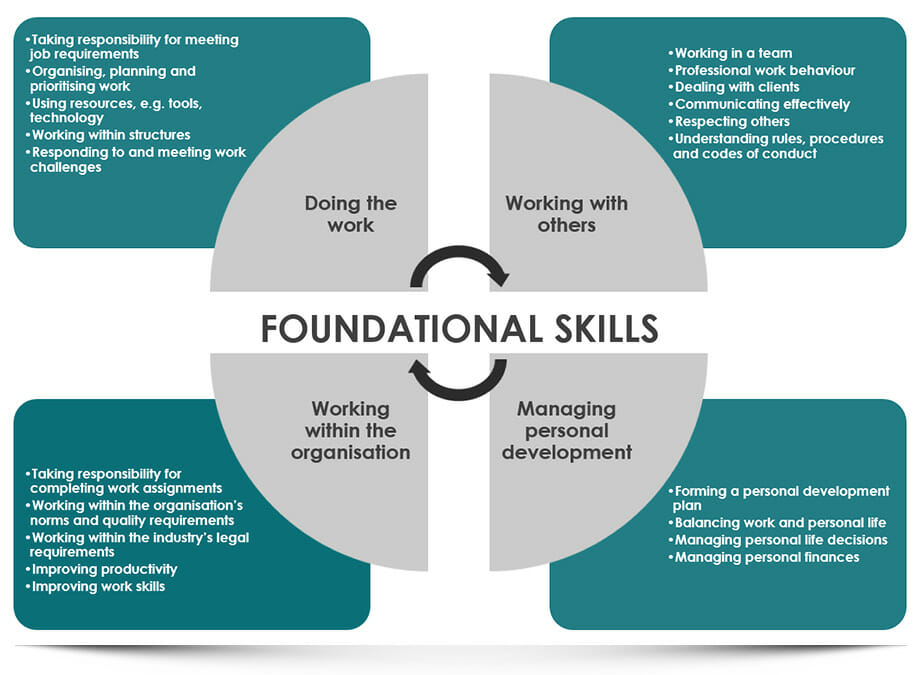 Some examples of Foundation Skills include:
Sales Skills: Medical sales reps must have new business development and prospecting abilities, presentation proficiencies that communicate features and benefits, and an aptitude for self-discipline to stay on top of new technology and research in their field.
They should also be able to set and achieve goals.
Interpersonal Skills: Candidates should be active listeners comfortable with collaborative work environments and possess excellent problem-solving tactics.
Self-Management Skills:  The strongest candidates will have adequate time management skills. They need to be self-motivated and able to set goals and create systems to achieve those goals.
They should also have a positive attitude accompanied by a strong work ethic.
Finally, they should adapt quickly to change, as the medical sales industry is always evolving.
Transferable Skills
Transferable skills are those abilities acquired through other occupations. These competencies are not specific to medical sales, but instead are work-related talents gained through experiences in different positions.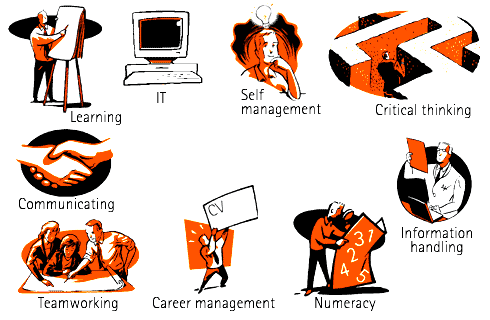 Some examples of transferable skills include:
Marketing Flair: Candidates who know how to promote the features and benefits of a product to a specific audience are in demand by medical sales recruiters.
Knowing how to use different channels to reach potential customers or expand the relationships with existing customers is key to a medical sales rep's success.
Public Relations: Communication is significant for medical sales reps. Hiring managers want medical sales reps that can present to an audience, answer questions, and disseminate information about the products.
They also want people who can handle customer concerns and overcome objections.
Project Management: Desirable candidates will have project management aptitude. Running a medical sales territory has many moving parts, and the best candidates can develop systems to help them manage and organize their territory to meet the expectations of their organization.
Industry-Specific Skills
Industry-Specific Skills refer to those skills directly related to the healthcare industry. These might be from work experience or education.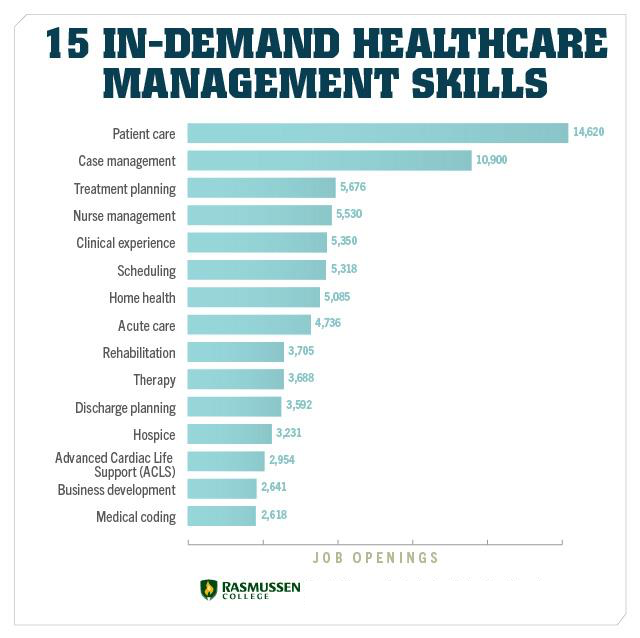 Some examples of industry-specific skills include:
Relevant Experience: The best candidates for a job in medical sales are those that have already been in medical sales. Per Elitemed, a recruitment firm for medical sales, hiring managers often want to hire reps that already have two to three years' experience in the field.
Healthcare Professionals: Candidates that were nurses, scrub techs, or other healthcare providers are often excellent candidates because they have industry knowledge.
Elitemed says healthcare professionals understand the hospital environment and speak the same language as the customer.
Biotechnology or Science Background: Candidates with education in scientific fields have an advantage in medical sales. MedReps suggests people with a scientific background often also have technical writing skills and can explain things well in regular language. These candidates are also familiar with research and using evidence-based claims to convince customers of the product benefits.
Do you have many of the foundational, transferable, and industry-related skills discussed here? If so, here are the steps you need to take to become a successful medical sales rep.
How to Become a Medical Sales Rep (with No Experience)
Having the right skills is only part of the equation to success as a medical sales rep. Candidates that want not only to get the job but to thrive in their new career should consider the following steps.
Step #1: Pick a Focus for Your Medical Sales Career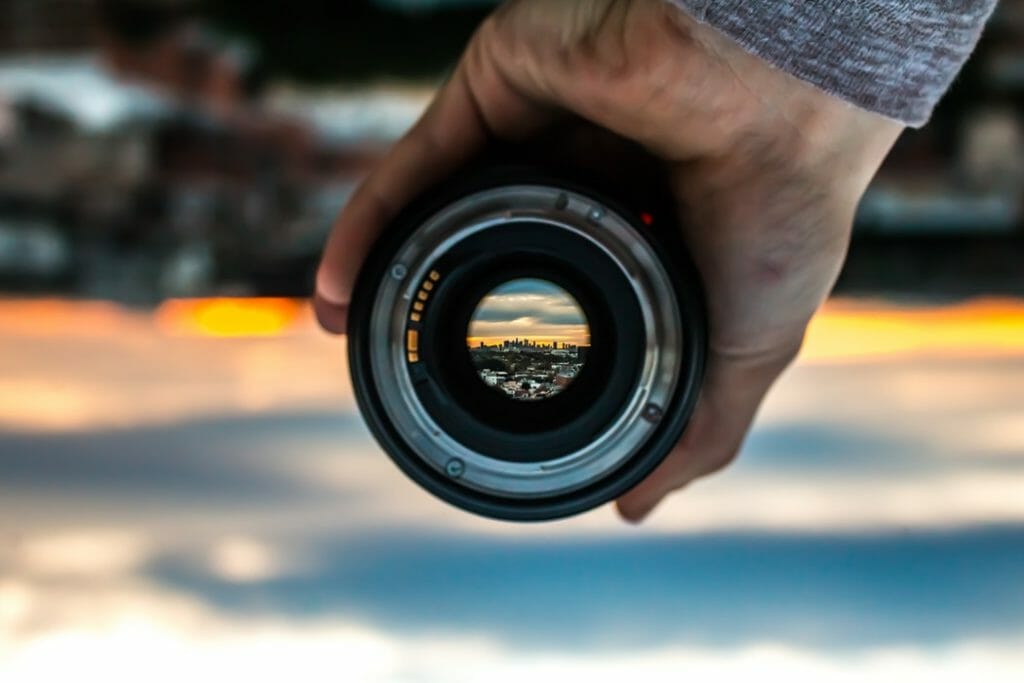 There are many areas of specialization in medical sales. While the sale itself is often transactional, there are times when a consultation would benefit the deal.
Medical reps that can speak the language and understand the science behind the products will have the best success. Choosing an area to master will establish you as a leader and drive you to success.
Consider the following specialties:
Medical Devices and Equipment: Reps that sell medical devices specialize in equipment or biomedical implants used by clinicians in treatment. Some examples of the products a medical device rep would represent are artificial joints like hip replacement devices or pacemakers used by cardiologists.
Pharmaceuticals:  A pharmaceutical rep would present the features and benefits of drugs that treat conditions within the clinician's specialty. For example, a pharmaceutical rep for a company with a cholesterol reducer might call upon cardiologists and general practitioners.
Biotechnology:  A medical sale rep working in this field would represent companies that use living organisms for their healthcare-related inventions and procedures.
Like a pharmaceutical rep, there are specialties within the field, which range from drug development to mapping the genomes and other areas of micro- and molecular biology. Unlike the other specialties, this one might require a strong background and education in life sciences.
Step #2: Establish your 30/60/90 Day Plan—in Theory, and Practice
When you have somewhere to go, you need to have a plan to get there. A 30-60-90 day plan is precisely what it sounds like; it is a plan with specific goals for each period.
Not only will having a plan help you focus on what you need to do to land the job, but once you have the job it can help your transition into a new career.
A strategic approach to a territory tends to be more successful than "just going for it." Let's take a closer look at each type of 30/60/90/day plan.
For the Interview Process:
It is a favorite interview question to ask the candidate what they would do if they had the job.
Hubspot suggests that having an answer to the question in the form of a 30-60-90 plan can demonstrate to the hiring manager that you are organized, thorough, and can prioritize well.
For the New Job:
Starting a job in a new company can be overwhelming and stressful. Having a concrete plan for the first three months helps you focus on one goal at a time while gaining mastery of the features and benefits of your products.
The 30-day goals are by the nature of their timeline, your quick wins. An example will be to learn about your main accounts and understand their business.
Likewise, the 90-day goals will be those that take more steps or require more experience to accomplish. Examples here could be gaining entry into a significant prospect that isn't a customer—yet.
It is crucial, however, that you allow time for the short-term and long-term goals from day one. Otherwise, you might not lay the proper groundwork for the tasks that require the longer timeline.
Step #3: Get Familiar with the Job and the Environment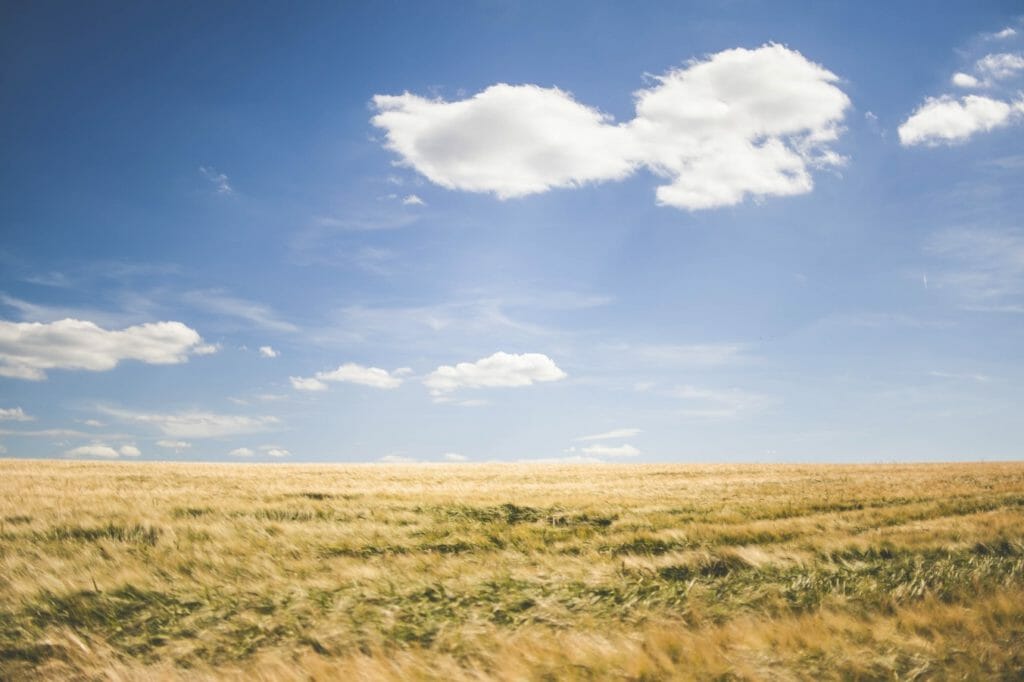 One thing all recruiting professionals like to see is the hands-on experience. The problem is you do not have any. Getting field experience is vital to improving your chances at landing your first medical sales rep position.
Job Shadow
In sales, you often learn by doing. Try doing a ride-along or job-shadow with a successful medical sales rep. Seeing the experienced medical sales rep in their day-to-day interactions will not only give you the crucial experience you need, but it will also allow you to know whether you want to do this job.
Internships
Another way to get immediate experience is to apply for an internship. Internships with medical sales companies allow you to work alongside the sales team and learn directly from the experts.
Your duties as an intern for a medical sales organization could encompass a range of sales and support activities. Some interns qualify new accounts.
They might also manage or gather additional data in the company's customer relationship management (CRM) system. Some interns look for new opportunities to deepen relationships with existing customers or adapt current systems to a new market. Other interns travel with the sales team. Many interns will research new specialty product opportunities.
Another option is to contact the doctors' offices directly and ask what they look for in a good sales rep. Who better to tell you what you need to do then the people that would buy from you?
Volunteering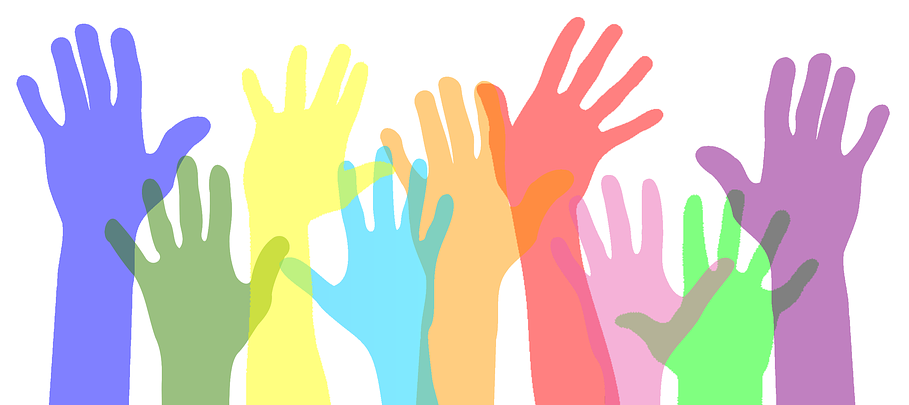 Hubspot recommends that you also consider volunteering at a hospital or medical practice. Gaining experience can come from related jobs, too.
Working in a medical practice or at a supplier for hospitals or medical practices, even at an entry level, can give you some experience in the field that would benefit your resume.
In addition to industry-related experience, it is also an excellent idea to brush up on your transferable skills as well. You should be able to operate proficiently in most sales-related technology, like CRM, project management software, and Microsoft Office programs. You should also brush up your communication skills, including technical writing.
Transferable skills are important too. MedReps.com recommends working on presentation skills as medical sales reps are usually fielding questions and presenting scientific evidence.
Step #4: Train Yourself for Success
It's never too soon to start training in your chosen field. Medical sales reps need to have a command of the selling process so they can hit the ground running.
Hubspot recommends enrolling in a training program on your own, even before you have a job. Many medical sales organizations have affiliations with consulting groups that have training programs in place to help candidates like you get started on their skill set to make them more desirable to recruiters.
The most beneficial training programs will teach you the language of the industry. Also, they should give you a better idea of what is expected of a medical sales rep and exposure to the typical processes and procedures with a healthcare-related supplier.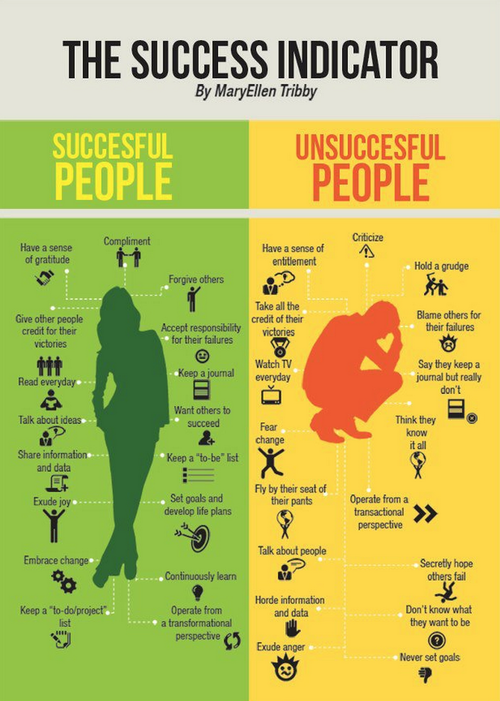 In addition to formalized training, you should read studies, press releases, and new articles. Sign up for Google Alerts, a search tool that finds articles and results related to a topic of your choosing. You will automatically get notified when there stories, products, or mentions that you should read.
You can also visit Medical News Today for breaking news of medical topics in your chosen specialty and also to use the collections section of the Knowledge Center to research developments for your specialization.
Many organizations use Salesforce as their CRM. Having an excellent working knowledge of Salesforce will not only make you a more desirable candidate, but it will make your transition into the new position easier.
Salesforce has a free online training center called Trailhead for new users. However, there are more interactive online versions, too, as well as public and private settings for training as well.
Brushing up on sales skills is also an outstanding way to train for medical sales jobs. SPOTIO has an assortment of resources articles, eBook materials, and tools that can help you learn to prospect and qualify leads, manage a territory, plan for success, and optimize your sales calls.
Step #5: Network, Network, Network
Knowing the right people is never the wrong thing to do when you are trying to break into medical sales. Networking is vital.
LinkedIn
One free and easy way to start networking is LinkedIn. LinkedIn is a social network for your professional life. You create a profile and link to people you know. The site has a helpful "people you may know" section to help you build your network. You can post articles you have read, posts you have written or other professional links and news on your profile.
LinkedIn also has Groups where you can interact with other people in the group. Search for a group under medical sales and request to join to interact with others in the field.
LinkedIn also helps with searching for jobs. You can see who has viewed your profile. Then, you can message them to see if they have any questions for you. Also, actively responding to blogs posted by others in your field can help you network and find new opportunities.
You can also research companies on the site.
LinkedIn also includes photos of people that have some affiliation with you or your network. These contacts can be a starting point for your networking efforts.
Networking and Associations
Consider joining associations. Many have active memberships that present opportunities to network with like-minded professionals in your area of focus.
Online networking is only part of your strategy. You should also pursue in-person opportunities to meet people in the medical sales industry. Seminars and conferences are a great way to create connections with other attendees.
However, remember that quality connections are far more useful than the quantity of contacts. Introducing yourself to people who will quickly forget your name will not help you get a job in medical sales.
Creating unique connections with people rather than just "working the room" will yield better results.
Step #6: Create a Compelling Online Presence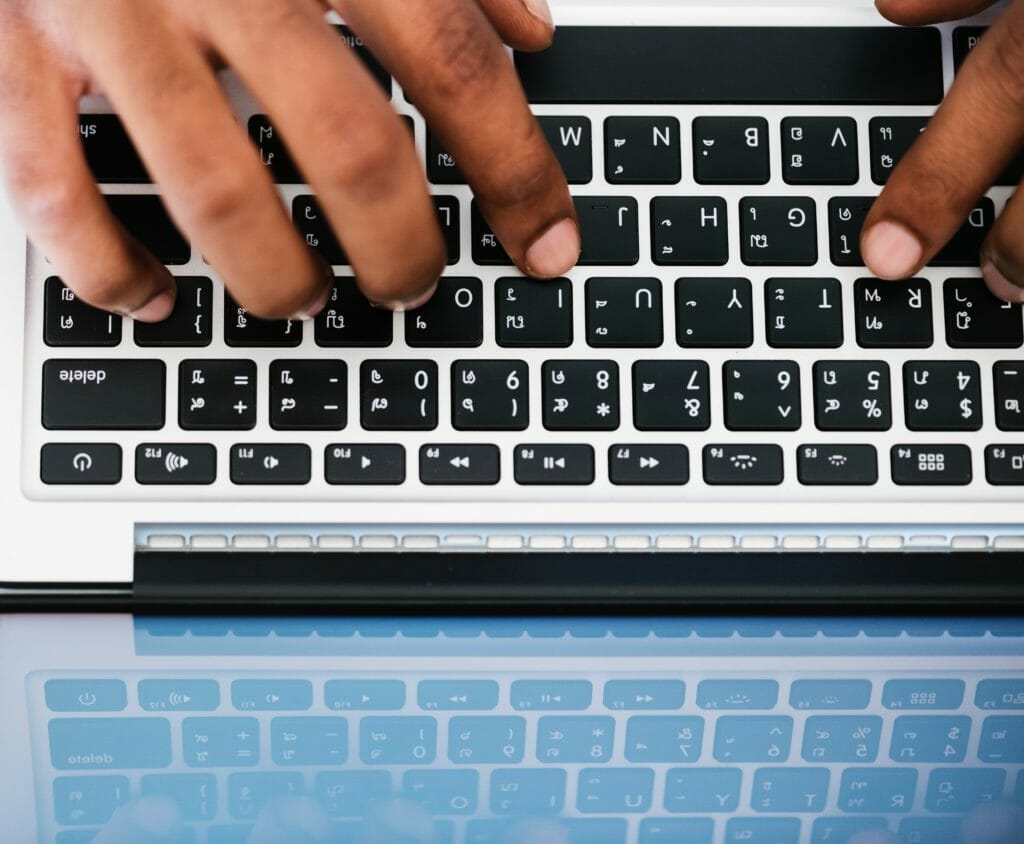 LinkedIn is one of many stops you should make when building your online presence. In fact, 80% of recruiters do an online search before reaching out to potential candidates per HuffPost.
It's essential to think about what they might see if they searched for you. The best way to find this out is to simply Google yourself and see what comes up. Then, Google a respected person in the field to see how their online presence differs from yours.
Here are a few tips on what will help and what can hurt.
Things That Help You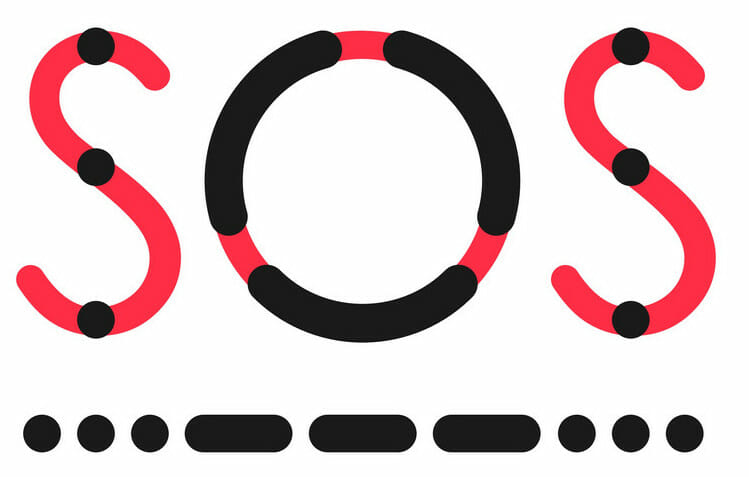 A Professional Headshot: A professional headshot presents you in your best possible light. Our advice is to spring for the professional, no matter how great you think your camera's phone is.
Customized Summary of Work History: You want your work history to speak to how you match with the job you want. So be sure to customize your work history to highlight all the qualities you have that would make you a tremendous medical sales rep. If possible and appropriate, customize the summary specifically for the organization you want to join.
Just be careful that you do not eliminate yourself from other potential organizations in the process.
Accomplishments: Whenever possible, you want your work history to reflect successes, the more specific, the better.
For example, you did not just grow your territory in media sales; you increased your territory in media sales by 17% in the first three quarters of the fiscal year.
Also include any education awards, achievement-based accolades (e.g., Rookie of the year or President's Club), and significant accomplishments outside of work, like being an Eagle Scout or on the National Volleyball Team, etc.
Skills, Endorsements, and Recommendations: You also want to make sure that when recruiters search for you online, they find their way to your skills that fall into foundational, transferable, and industry-specific categories.
Also, be sure to post any endorsements, reviews, or referrals you might have received from past employers or clients. Talent acquisition specialists like to see that you have a track record of success with people.
Things That Hurt You
Inappropriate Pictures: Seeing is believing and a picture speaks a thousand words. Scrutinize (and scrub) any photos you have on your social media sites so that when a recruiter or hiring manager finds you, they believe you have what it takes.
Let those thousand words your pictures say include,  "professional, ambitious, and successful " first and foremost.
Crass Language: Like your pictures, what you say online is also a significant contributor to your online presence. Ensure that a search of your words will reveal a candidate who is poised and appropriate.
Mixing Personal and Business: This point can be tricky since often the two areas overlap. However, it is critical to demonstrate that you know the difference between the two and can adapt your behavior and demeanor to match the situation.
Post-Hire Success: Tips for Getting Your First Medical Sale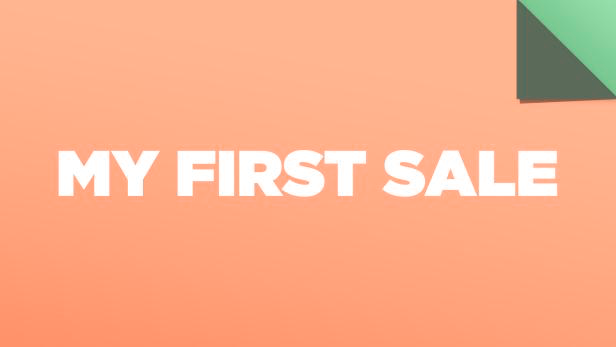 Let's say you do it. You met all the medical sales rep requirements, and now you have your first medical sales rep position. Now what?
Here are a few tips for getting your first medical sale:
1. Know the Customer: Gaining a deep understanding of your customer allows you to anticipate their needs and to match features and benefits of your products to solve their challenges.
Social media and a robust internet search will often reveal a lot about your customers, mainly their professional focus and any research area in which they have a particular interest or involvement.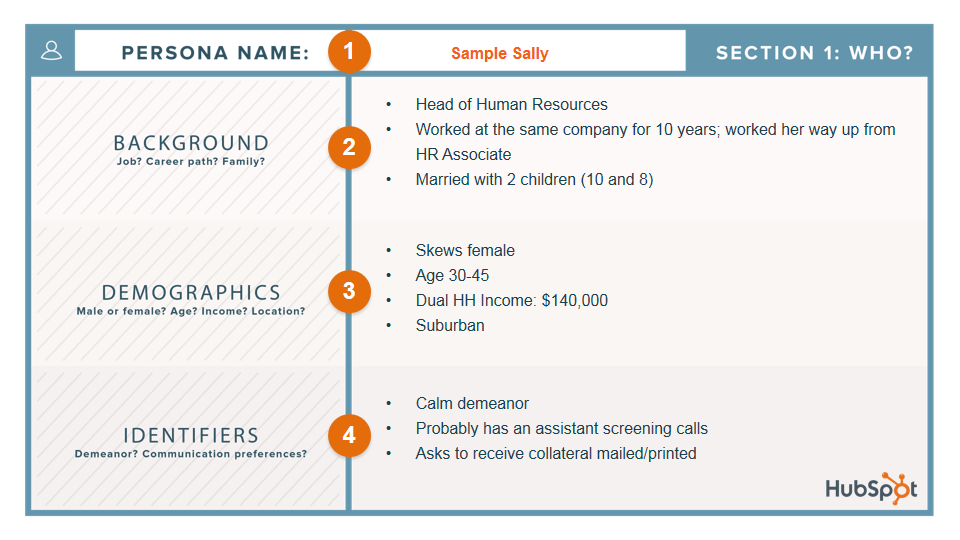 Also, you will likely learn more about their philosophy of care, which can also tell you a lot about their personality and values. All of this information should help you make the minutes count when you get that valuable face to face time.
2. Prospect Intelligently: Your sales will be better if you start with excellent prospects. When you qualify your potential leads, ensure that what you offer is in the doctor's specialty and appropriate for their practice. In addition, look for indications that they might be a champion of your competitor.
Also, take a few minutes to learn more about the gatekeeper at the practice and how they handle requests for the staff's time.
All of this foundational research will help you be more efficient with your time and reveal your best opportunities.
Tools like SPOTIO's Lead Machine can also disclose as much information as possible about prospects to get you started in the right direction.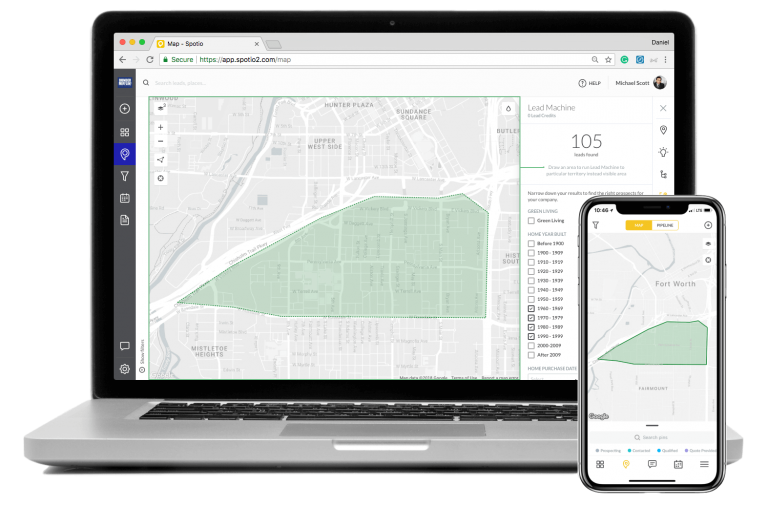 3. Engage in Pain-based Discovery:  Your sales discovery questions should be open-ended, and pain focused.
First, you can learn as much as possible about the prospect.
Second, you can discover the needs your prospect has. Needs-based selling is not like selling at all; it is more like problem-solving. When you know what is not working for a prospect, you can craft a solution based on what you have to offer.
Then, you have not sold a customer so much as you have helped them. The Sandler Pain Funnel has a series of questions you can use to uncover the real pain a prospect feels, which gives you a better chance of finding a real solution.
4. Follow a Follow-up Strategy: Nearly as crucial as prospecting intelligently for landing your first medical sale is following up sufficiently. Every successful medical supplies salesperson has an excellent follow-up strategy.
It should follow the three P's: personalized, proper, and (pleasantly) persistent. Personalization shows that you listen well and understand what the prospect wants.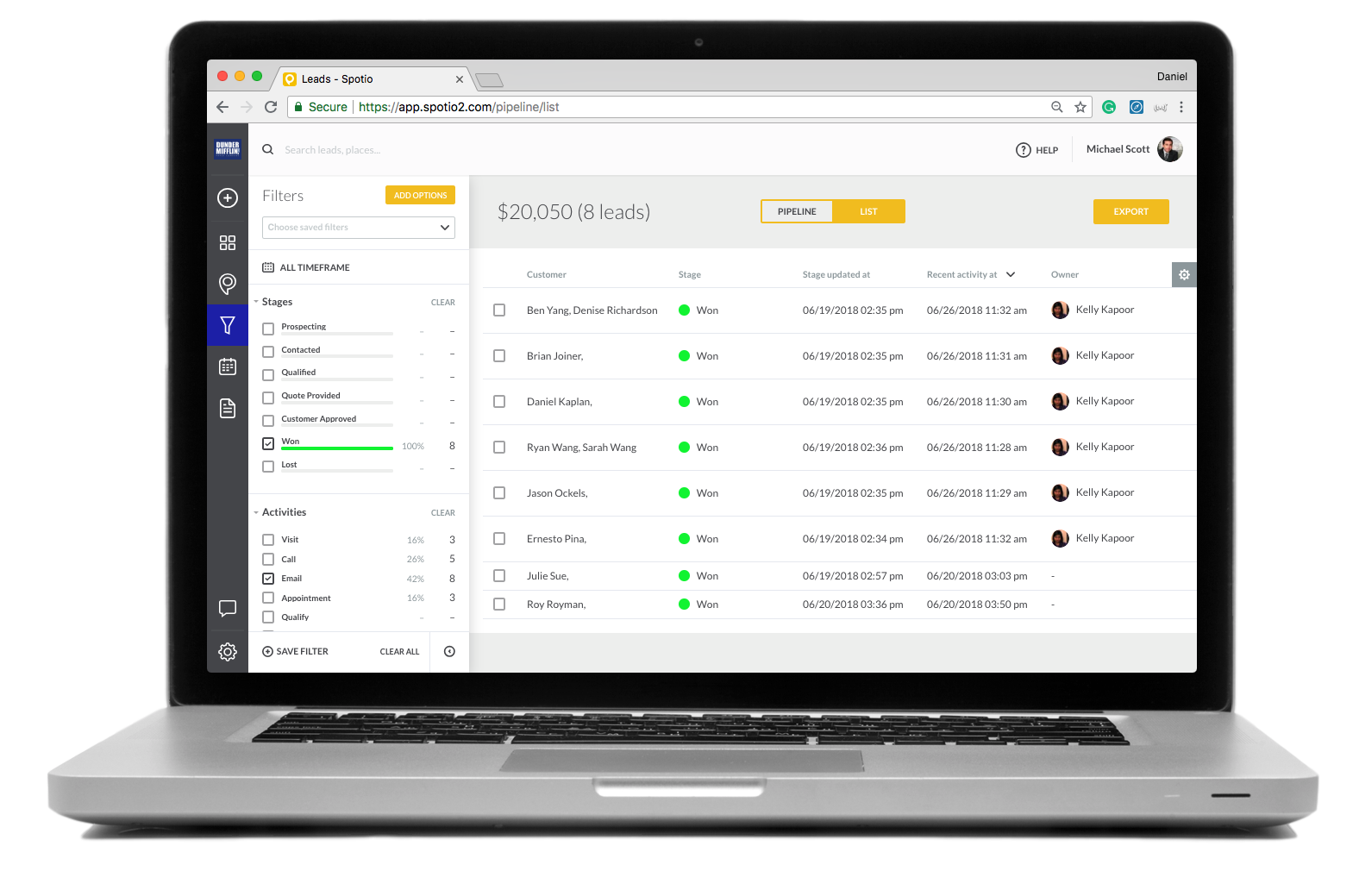 Having proper follow up establishes you as a professional partner for their practice. Being persistent shows that their business is important to you, and also, does not let your product slip through the cracks of a busy medical practice.
5. Set Daily (S.M.A.R.T) Goals: One way you can shorten the sales cycle is to be diligent about attacking all the essential tasks each day that can get you closer to a yes.
However, like any goal-setting strategy, they should be achievable. In other words, don't make a daily goal that is not realistic (e.g., making your sales quota for the month by the end of the day).
Have a certain number of calls you want to make, an amount of new opportunities that you identify, a few accounts where you move the sales process to the next step, and, after you have been at it for some time, a few accounts that you think you might close.
Following the SMART guidelines, you will create actionable goals that are guaranteed to see results.
6. Learn from Your Failures: It is no secret that getting to your first yes will involve hearing a lot of no's. It is crucial that you learn to overcome the no. Analyze what did not work and figure out why or at what moment the sale went wrong.
Then, address that moment with a new tactic next time to get a different outcome the next time.
Many sales experts will tell you that the best salespeople are lifelong learners. And they all know how to overcome objections that lead to no's and turn them into a yes.
Medical sales is a challenging career, but it is also one of the most rewarding. With an average national salary firmly in six figures, medical sales rep jobs can be high-paying opportunities.
Medical sales is also an industry that continues to grow with almost an endless need for new talent. If you have the skills, meet the medical sales rep requirements and the ability that hiring managers and recruiters are looking for, you could be the next successful medical sales rep, even if you had no experience before.
Ready to Jumpstart Your Medical Sales Career?
By understanding what the job entails, taking the steps we showed you for how to become a medical sales reps, and ensuring that you have the right training you will have built a strong foundation for your future career. Add to it your efforts to learn the industry and customize your online presence to attract medical sales talent acquisition specialists, and you will be able to land your first medical sales position.
So what are you waiting for? You have some work to do.
_____
Questions or comments? Contact SPOTIO at [email protected] or comment below.
SPOTIO is the #1 sales acceleration software that will increase revenue, maximize profitability, and boost sales productivity.
Want to see a product demonstration? Click here to see how SPOTIO can take your sales game to the next level.
_____
Sources:
"2018 Medical Sales Salary Report." www.medreps.com Web. 12 October 2018. https://www.medreps.com/medical-sales-careers/medical-sales-salary-report
"The Necessary Skills to Succeed in Medical Sales 101." www.medreps.com. 30 October 2017. Web. 12 October 2018. https://www.medreps.com/medical-sales-careers/the-necessary-skills-to-succeed-in-medical-sales-101
"Breaking Into Medical Device Sales." Elitemed.com. Web. 12 October 2018. , http://elitemed.com/entry-into-medical-sales-outdated/
Chi, Clifford. "The 30-60-Day Plan: Your Guide for Mastering a New Role [template + Example]." Blog.hubspot.com. 19 July 2018. Web. 15 October 2018. https://blog.hubspot.com/marketing/30-60-90-day-plan
Mullins, Karyn. "How to Become a Medical Sales Rep (Even If You Have No Experience)." Blog.hubspot.com. Web. 16 October 2018. https://blog.hubspot.com/sales/become-medical-sales-rep
Joyce, Susan. P. "What 80% of Employers Do Before Inviting You for an Interview." www.huffingtonpost.com. 1 May 2014. Web. 17 October 2018. https://www.huffingtonpost.com/susan-p-joyce/job-search-tips_b_4834361.html