Looking at your map covered in pins is daunting. Pipeline and list views were designed to simplify your view and allow users to really drill down into sales activity with snapshots of information.
In order to see a digest of all leads and activities, the SPOTIO dashboard gives you two view options:
Pipeline View
Leads broken down by the stage they're in.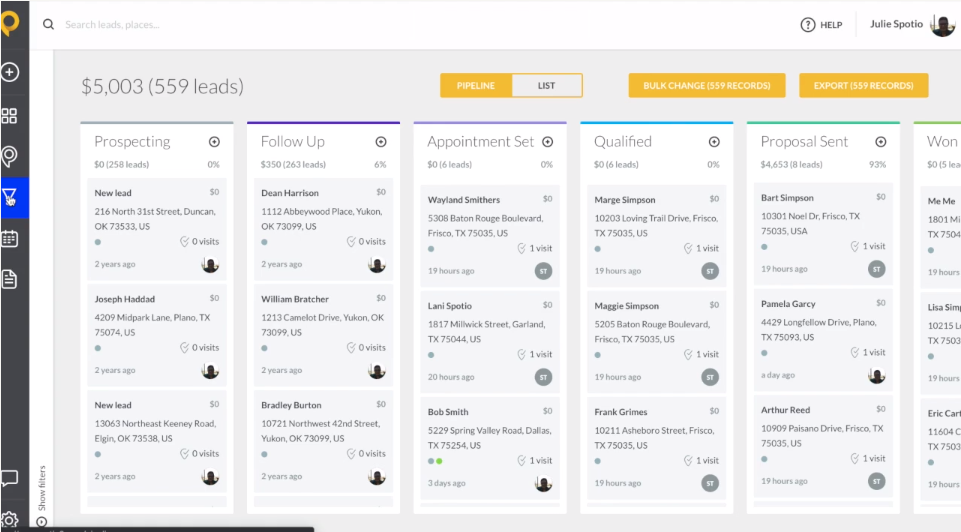 List View
A more traditional view, displaying your pipeline in list format, like Excel with column headers.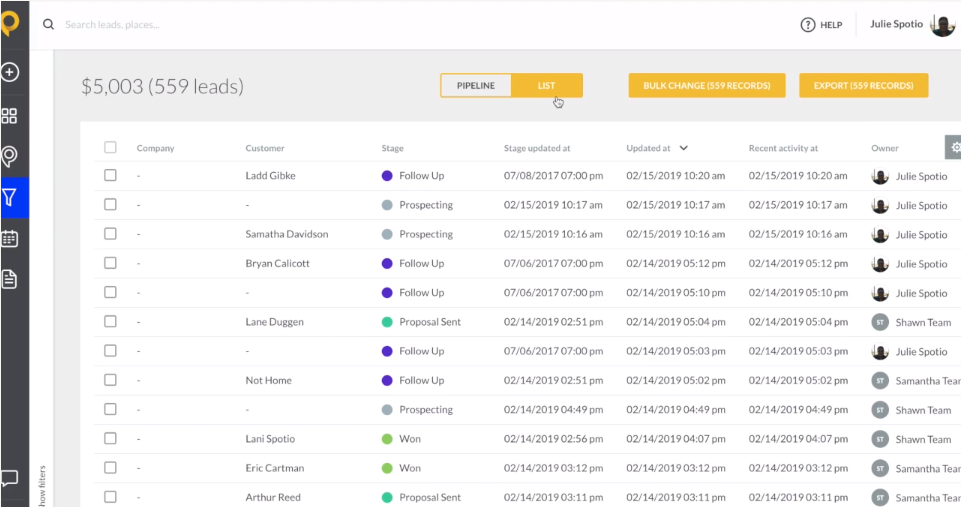 Views Benefit
These dashboards enable you to see the progress of your entire sales pipe in one glance. As well as the option to drill down further to get detailed insight into each stage.
Even more, if there's a change in activity or the lead needs to be moved to a different part of the pipeline, simply drag and drop to the desired location.
If you want to change activities or move a lead to a different part of the pipeline, simply drag and drop it to the desired location.
Applying Filters
Drill down and change to a specific view: timeframe, territory, activity, stages, etc.
As an example, if you choose to drill down by rep, you will only be shown leads and pipeline activity that pertains to the specific rep(s) you selected: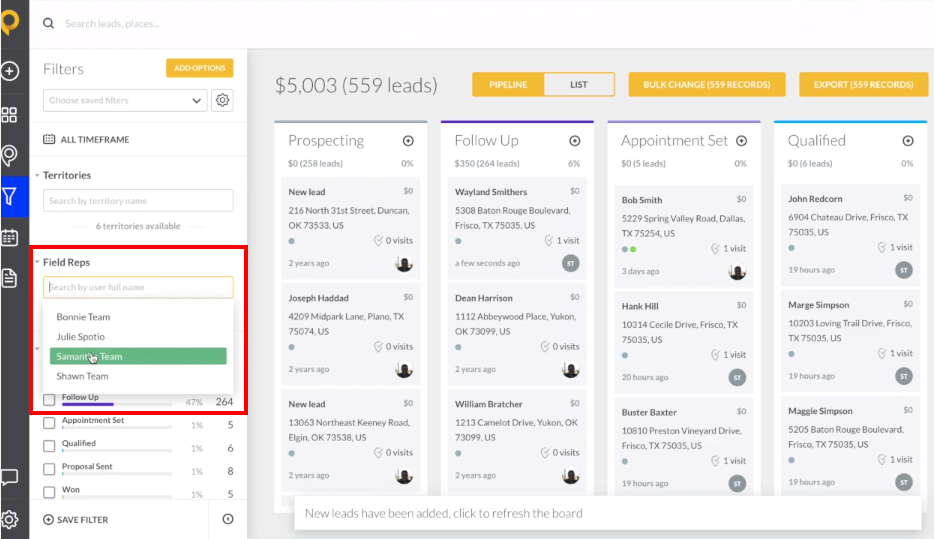 You can drill down by as many fields as you'd like.
Export & Save

If you'd like your reports, simply do so by hitting the Export button. If this is a report you will be viewing often, be sure to save this filter view.
Doing so saves all the criteria you've selected so you can go back and view this report and it's real-time data without having to reselect the filter options.

See it in action:
_____
SPOTIO is the #1 sales activity capture and mobile CRM designed to increase your revenue, maximize your profitability, and increase productivity.
Want to see a product demonstration? Click here to see how SPOTIO can take your sales game to the next level.