Sales technology is vital to understanding the way that your company communicates with its customers and the areas where your teams perform their best. Without performance  metrics, projections and all-inclusive data-capturing from a good sales platform, every stage of business suffers. From lead nurturing to cold calling, information and communication statistics are critical to making data-driven decisions.
Implementing a SaaS platform to support sales can make or break a business, carrying benefits which far outweigh the cost of software and services. Here's a closer look at how sales technology should be seen as an investment in the future of your business rather than an expense.
Tech Stack's Many Financial Benefits
Every growing enterprise needs a flexible sales platform which empowers reps and managers with all the information that they need to optimize marketing and conversions. Integrating a trusted solution such as SPOTIO improves service delivery and internal organization within an enterprise on numerous levels.
One could summarize the key savings benefits of an investment in sales technology as:
Unified Communications – Lower Communications Costs

Enhanced Productivity – Increased Profitability

More Profitable Marketing Campaigns

Lowered Cost of Outside Sales

Zero Data Backup Expenditure

Reduced Training Expenses

Faster Onboarding

Lower Labor Costs
Yet, good sales technology brings so much more than a basic increase in revenues and these eight rewards. Let us take you through a concise but comprehensive look at exactly what you can expect in features and value when taking on the cost of new sales technology.
Free and Cheap Software vs Dedicated Sales Technology
Many enterprises start off from meagre roots and end up adopting sales and marketing software gradually. Resorting to freeware packages and low-cost sales solutions may appear to be enough to start with but businesses quickly learn that more powerful software is needed.
What begins as a few customizations perhaps with the help of a technically-minded colleague soon turns into countless support calls, more hours billed and a configuration which involves so many apps that staff struggle to navigate the system. Yet the frustration is but a hallmark of much larger problems that can occur.
Running multiple databases devoted to different departments of sales and marketing can lead to everything from accounting errors to outright corruption of your valuable data.
Implementing dedicated sales technology will let you manage your leads, opportunities, customers and staff from a singular interface and unified database. Offsite data backups alone cost a fortune. When you resort to a SaaS provider, you're not only reaping the benefits of a comprehensive customer relationship management platform with sales assistance, but you're also investing in a secure backup for your critical data at no extra cost.
Automation and Your Enterprise
Cutting-edge sales technology supplies a business with expansive automation technology which can handle everything from document management and service queues to email marketing and up-sales.
Investing in sales technology can be seen as an investment in automation rather than an expense. When one looks at automated emails alone, open rates at 70.5% higher and click-throughs are 152% more likely. The dedicated templates, marketing, and email automation delivered by good sales technology gives proven results which are hard to match by any other expenditure.
The best part is that the benefits are forever increasing as you and your staff learn to harness the full scope of your sales system. The best sales software will have a learning curve which makes it easy for staff to adapt.
For example, SPOTIO is so user friendly that your sales reps are up and running and fully familiar within just one to three days after implementation. Within the first week of implementation, your sales technology will be used for everything from accessing prospect data on the move to sharing a collaborative calendar with the rest of the workforce. Real-time chat with managers and other staff ensures that everyone is in the loop while workflow automation and advanced queue management keep all processes as efficient as possible. Even field agents will be able to fit more in their day with optimized route planning and time tracking.
The benefits of sales automation are all-encompassing and vastly offset the cost of software.
Sales Tech and Lead Nurturing
Another key benefit of sales technology is the way that it supports your sales and marketing teams at every step of the sales process. Lead nurturing is integral to increasing your sales and conversions. After all, nurtured leads make 47% larger purchases than prospects which have not undergone lead nurturing.
Lead nurturing is so much more than just a string of emails, transferring a clear idea of the buyer intent in an attempt to secure their business.
Good sales technology will give you intelligent reports which reveal the interests of prospective buyers and their behaviors, as well as logical groupings. With this leverage, your sales teams will begin to truly customize communication with leads and prospects. Managers are given a clear overview of the prospect as well as their place within the buying cycle. Good lead management is critical to success. Without this vantage, customizing emails and other marketing efforts is limited while estimations of any sales probability are nothing more than blind speculation.
Any lead nurturing campaign which hasn't clearly identified a perspective to educate, individualize, and inform your prospect will most likely be time and money wasted.
Sales technology may require an initial expenditure, but complete profiles with a full buyer history and crystal-clear reports covering the whole sales cycle is invaluable.
HR, Team Optimization and Performance Metrics
When one compares the cost of sales technology to the cost of incorrectly placed sales reps, teams or managers, one will soon see just how valuable platform insights truly are.
Sales technology lets you keep track of individuals and sales teams.
With performance metrics and reporting available for activities and goals, you'll always be able to shift your staff to the most productive place within the sales cycle. Certain reps will always be better at handling a particular demographic or a specific stage of your sales campaign. Businesses that forgo the cost of dedicated sales technology have no accurate way of assessing the performance of their teams, reps, and campaigns. One could see the minimal savings of going without sales software as money wasted rather than money saved.
Productivity is at the heart of profitability and without refining your management and internal optimization, a business is pouring valuable time and money into wasteful prospects and inefficient strategies. Efficient staff management which relies upon hard performance data brings improvement to the productivity of the entire workforce. With staff spending less time putting together information and formulating an approach, studies show that customer service labor costs drop by up to 40%.  
Enriching Online Content
Regardless of whether you're utilizing field or outside sales, inside sales, or a combination of both, sales technology enables strategic management decisions and effective internal communication. The cost of sales technology is minimal when you consider that it supports remote sales, in-store sales, and it helps you enrich your online content. Sales is a segment of business which requires devoted resources in every industry.
But the truth of the matter is that almost 80% of all buyers research your product and read reviews online creating a firm bias for their purchase before they interact with any member of your sales team.
The enriched reporting and data available concerning your buyer's habits, preferences and the way that they interact with your website and online services is invaluable to any enterprise. Good software will give you the information needed to shape the best experience for your customers while delivering key insights as to how you need to improve your brand presence and marketing automation.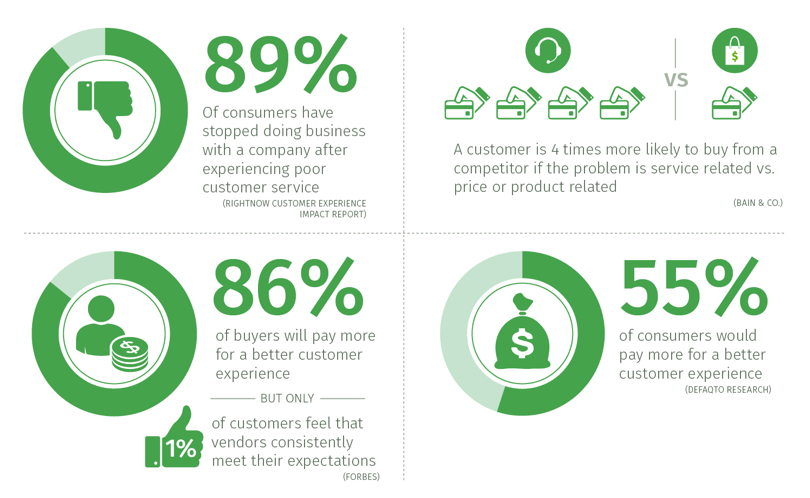 Website upgrades, feature improvements and extended functionality is wasted expenditure unless you have factual data indicating the efficacy of the upgrade. Leading platforms let you know exactly what needs to change to meet the needs of your customer. Field CRM software and current sales technology like SPOTIO makes your business more accessible online. It gives you the information that you need to customize the user-experience in the most lucrative ways to lead viable prospects to your sales teams.
Invest in Sales Software & Invest in Sales Prospects
Sales prospecting and the identification of potential new leads is the most challenging part of the sales process. Most salespeople find closing the next most difficult, followed by lead qualification itself. The sheer difficulty of assessing the viability of a new prospect has lowered over the years thanks to SaaS solutions.
When you give your staff the tools they need to successfully prospect a new sale or sales demographic, the challenge is transformed from a painstaking process into a profitable, exciting chase to exceed quota. Reaching out to leads in an effort to spark a conversation inspiring a sale is made much easier when you have access to a database which incorporates a full history of all prior customer communications, preferences and habits.
Profiling the most viable socio-economic demographic becomes a matter of analyzing hard facts, easy to read graphs, and in-depth comparative reports. 96% of all buyers will schedule a meeting5 with your staff if you focus exclusively upon the value delivered to them.
Sales technology lets you see where your customers perceive value in your product or service so that your teams know exactly how to formulate their approach.
Sales Technology and Effective Collaboration
The cost of sales technology can be equated to an investment in smart selling. There's no better way to improve synergy between different sales teams. Cross-collaboration is up to 25% more productive on average while 73% of all sales teams find sales technology essential to collaboration across different departments of an enterprise.
Good sales software will not only streamline internal processes and personalize marketing and sales, but it will also facilitate clear communication across all channels and all departments. The vast majority of sales reps recognize that their capabilities to gain a single overview of all-important aspects of a customer is severely hindered without the aid of proven sales technology.
Only 17% of all teams are happy with their unified customer profiles. The importance of aggregated data should never be underestimated.
Without efficiently integrated data from departments like marketing or service deployment, sales have a hard time delivering the best customer experience across the most effective channels. Inter-department communication puts the customer in the most capable hands at any point of your sales pipeline.
Critical information arrives immediately which improves the favorable image of your company and frees up pressure on internal workflows. Siloed departmental systems are simply not efficient enough to give sales the edge that they need to stay competitive in today's markets.
Forgo sales technology and you could be throwing away valuable customers, conversions, and sales.
The Importance of Proper Territory Management
Opting for a dedicated outside sales solution such as SPOTIO enables sales reps to optimize every area of business. From route optimization to territory management, SPOTIO B2B sales technology delivers an average efficiency increase of 46%. Territory and route management software supplies the insights needed to make informed decisions concerning your sales structure. It will increase sales within enterprises of all sizes and is near essential to large, complex organizations.
There are simply so many variables available to sales leaders when asked to improve performance and conversions that attempting to maximize returns without the help of dedicated software accrues a massive cost in time and manpower. Sales responsibilities need to be balanced across your enterprise. The correct customers need to be targeted by the right sales teams based on sales potential, geography, socio-demographic factors, performance history and current relevant statistics.
Sales technology gives your business the highest potential for securing a new opportunity by giving you all the tools you need to implement intelligent territory management. Mapping territories with the help of a dedicated platform is quick and easy. This means that your reps and managers will be equipped detailed profiles and maps filled with qualified prospects in just minutes.
What's time worth to your business?
Saving Your Company Onboarding Costs
When you know your workload and the balance which your employees are currently maintaining, then you can onboard new reps more efficiently, skyrocketing the process of reaching full productivity.
Onboarding normally comes with a definite period of adjustment whereby new sales reps are learning customers and company protocol. Businesses which resort to a complex arrangement of individual software packages and pen-and-paper management solutions end up costing the company a significant tally of resources to get new staff up to speed. The simpler your sales system and the more diverse your SaaS platform, the more momentum onboarding gains. Instead of wasting hours on the road coming to know your customers and prospects, reps are allowed the full value of their most powerful asset – time.
The Sales Management Association carried out a study and found that 62% of all businesses feel that they are ineffective at onboarding despite it being a prime area of focus for sales leaders. The only way to increase the efficacy of training programs and the adoption of existing customers and leads without excessive HR staffing costs is to invest in proven sales technology.
Projections, Estimates & Quotas
Sales quotas are assigned on-the-fly far too often. This leads to a massive productivity loss, unnecessary traveling expenses, and can even ruin your chances with a customer forever if your rep's timing is terrible.
Managers and upper level staff assign responsibilities based on quotas and projections which cannot carry any acceptable degree of accuracy without sales technology being used. Even onboarding and training costs scale sky-high in many businesses due to nothing other than a lack of information and comparative insight. Reps get assigned unrealistic goals and quotas which, other than sucking resources from your business, also drain motivation and enthusiasm. This in turn causes a long-term negative effect on your rep and his or her performance.
Poor customer placement due to speculation rather than reporting and analytics is another cause of collapsing conversions. Good sales software removes all the guesswork allowing every department of your business to strategize with minimal risk. As each decision, delegation and organizational change in your enterpriser is set in place, growth can be relied on rather than a blind-chase towards an earnest estimated goal.
Massive ROI from Sales Technology
No less than 50% of all sales teams report improved productivity after implementing sales technology. Despite the many benefits and numerous ways that you can see sales technology as an asset to your business, many enterprises bring decisions down to a basic deciding factor of return on investment.
Those eager to adopt new sales software and systems will be happy to know that this $36 billion industry delivers a whopping ROI of 245% on average. Over and above this sizable sum, your sales technology will also grow your revenues by 24% per-over-year as your database scales in size and detail.
The more data your software or field sales enablement platform amasses, the greater the scope of its capabilities, accuracy, and benefit to sales. With more information comes efficiency and efficacy improvements, better sales insights, and stronger bonds with existing customers.
From supporting canvassing and customer retention to expanding your marketing reach and even directly boosting revenues, sales technology comes at a fractional cost when you compare it to the massive value added to your ever-expanding enterprise.
_______
Questions or comments? Contact SPOTIO at [email protected] or comment below.
SPOTIO is the #1 field sales automation and performance management software that will increase revenue, maximize profitability, and boost sales productivity.
Want to see a product demonstration? Click here to see how SPOTIO can take your sales game to the next level.
_______
References:
1 – https://www.campaignmonitor.com/blog/email-marketing/2018/12/70-email-marketing-stats-you-need-to-know/
2 – https://cdn2.hubspot.net/hubfs/3421285/Bbdboom%20Oct2017/BBD%20Boom%20Blog/BOOM-How-to-manage-leads.pdf
3 – https://blog.capterra.com/easy-and-affordable-crms-for-small-business/
4 – https://www.outerboxdesign.com/web-design-articles/mobile-ecommerce-statistics
5 – https://blog.hubspot.com/sales/prospecting-stats
6 – https://www.salesforce.com/au/blog/2017/07/is-collaborative-selling-the-answer-to-increased-productivity-an
7 – https://spotio.com/solutions/business-to-business/
8 – https://www.brainshark.com/ideas-blog/2018/september/sales-enablement-statistics?language=pt-br
9 – https://learn.g2crowd.com/sales-statistics
10 – https://www.readycloud.com/info/21-CRM-Facts-Your-Business-Needs-to-Know-Now