Whether you're a sales rep, a sales manager, member of the ops team, or the business owner, you share one fundamental concern: how to increase sales volume. From top to bottom, everyone is serious about increasing sales numbers.
Sales drive the business. They fuel the growth, fund the new ventures, and fill the coffers from which the salaries are paid.
With so much riding on sales, it's essential to have sound strategies for increasing sales volume. Following is a list of 25 ways you can increase sales volume and boost revenue.
#1 | Assign Top Reps to High-Value Territories
When you want to increase sales volume, it makes sense to put your most successful salespeople in front of the accounts that have the most potential. A manager's formula for success is first to understand which reps produce the most sales and then draw a territory that maximizes that potential. Technology can be a tremendous asset here.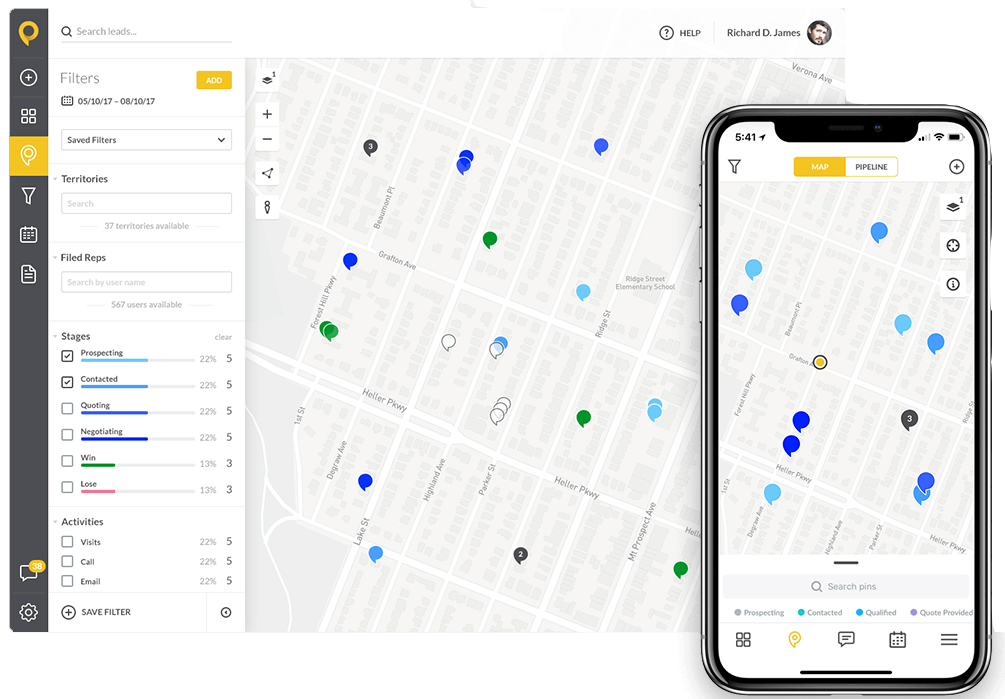 SPOTIO's Territory Management Software can create strategic territories based on criteria like zip code or neighborhood. With the area already targeted, the sales rep can then plan an efficient day — and get in front of as many potential customers as possible.
#2 | Find Your Client's Needs

Your job is to identify pain points and offer a solution that will solve their needs.
Once you determine what your client needs, assign a value to what the problem costs in revenue, over time, lost opportunities, customer churn or all of the above. Breaking it down in dollars and cents is an excellent way to emphasize how your product or service can benefit their business.
#3 | Focus on the top accounts
To increase sales volume, your most valuable resource is time; you want to spend it where you can get the most bang for your buck. That will be at the accounts with the most potential.
To identify top accounts, first understand your target customer profile. You want to get as specific as possible so you have characteristics that you can use to sort through a list and find matches. Some examples could be annual revenue, the number of locations, type of industry, and so on from there.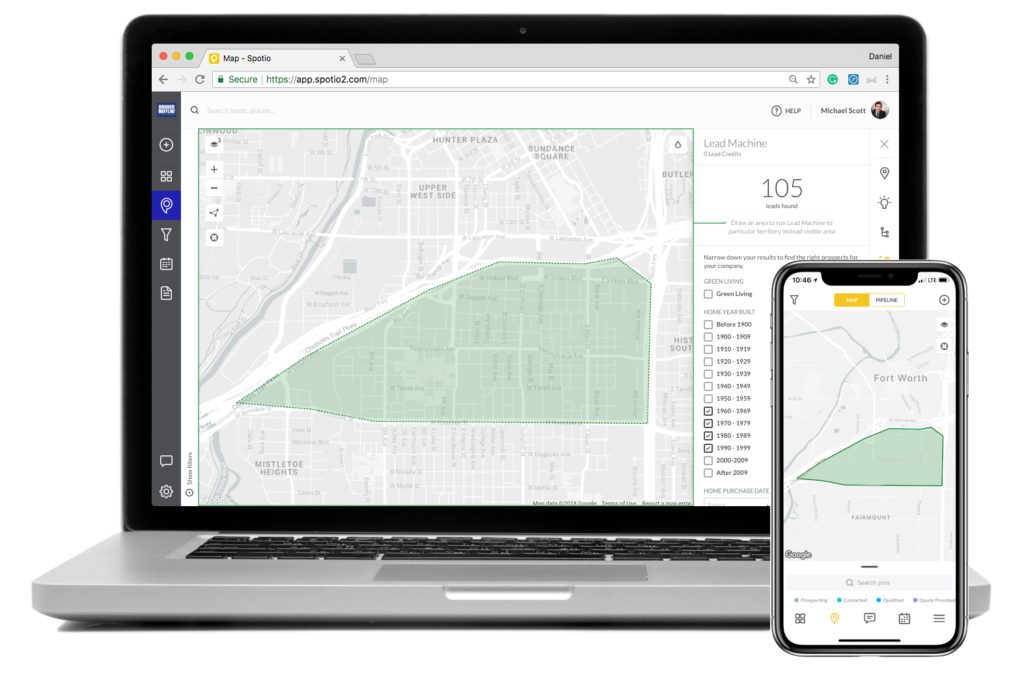 Once you have a target customer profile, you can use technology to do the heavy lifting for you. SPOTIO's Lead Machine, which is part of the lead management software on the platform, can identify accounts that match your criteria in the various territories. After you draw an area on the map, you then enter the ideal customer details, and the software does the rest for you.
#4 | Seal cracks in the sales process

Every sales organization and even every salesperson has their sales process, and like the humans that created them, they have areas of opportunity. Streamlining and optimizing the sales process can help you increase sales volume.
A sales process has different stages for each of your leads. If you track the relationship of the lead, or the stage they are in the sales process, you can tailor communication that addresses where the individual lead is at the moment.
However, time is still your most valuable resource, so automating these communications is vital to your sales strategy. For example, the Lead Management services on SPOTIO includes lead intelligence, like colorization for your leads based on their current stage in the process. It can also yield reports for prospects that warrant a second call or identify the "hot" lead.
Pertinent messaging for the appropriate stage leads to improved potential for engagements and progress to the next step. It stops leads from falling through the cracks.
#5 | Employ a thorough qualifying process for prospects

In addition to focusing on top accounts, meaning those with the most potential that fit your target profile, you also need to qualify your prospects. You need to ensure they are an appropriate fit for your product or service.
Qualifying involves asking questions. You need to ask about their current situation, whether the contact can make purchasing decisions locally, how much budget this available, among others.
If the prospect's answers fit the parameters of your target customer (and they can sign the purchase agreement), you have found a match. If not, you would likely be better served to move to an account with greater potential.
#6 | Use tools to scale your prospecting

Once you know who you want to sell to, you must find as many of those people—as fast as possible. Prospecting is a crucial part of your sales process. However, it can also be time-consuming and frustrating.
However, many tools exist to help you find as many excellent prospects as possible without you using as much of your precious time. SPOTIO has a Sales Prospecting Playbook that includes techniques, tools, and examples for you to use.
SPOTIO's Sales Prospecting Software can scale the prospecting process and generate more leads to close. With three programs to help you, you can identify the accounts with the most potential (lead targeting), automate the administrative tasks associated with the sales process (lead management), and schedule appointments without difficulty (calendar integration).
#7 | Always remember WIFM

WIFM is an acronym for "What's in It for Me?" and it is essential to increase sales volume. Your prospect does not buy because of you or because of all the features you shared about your product or service. They buy because of what the product does for them.
Of course, knowing WIFM is imperative for the sales rep. You must have complete clarity on your product knowledge and be able to position yourself in a way that shows how your product benefits the customer.
Features are only what the product has, benefits are what the product does.
An essential part of your strategies to increase sales volume should include a focus on what the product or service does for the lead's business. Not only will sharing the benefits engage your prospect, but it will begin to build a relationship of trust between you.
#8 | Employ Pain-Based Selling

Pain-based selling is a technique to reinforce that the prospect needs your product or service. It also lays a foundation for a partnership between you and your customer.
Pain-based selling has a process. You first ask the customer what their biggest challenge is in their business. Then you follow it up with what would happen if they should fail to meet that challenge. Next, you ease the prospect's pain with the benefits of your product or service, which will (lastly) begin a partnership.
Sandler Training uses Sandler's Pain Funnel with their pain-based selling efforts. The process reveals the reasons for your prospect's pain, even when they might not have been aware of it themselves. You begin the process after the prospect has shared with you what they are willing to tell you at the beginning.
Most of the questions in Sandler's Pain Funnel are open-ended, meaning they invite the customer to share more information rather than a yes or no answer. The point of the questions is to get the client thinking about how they feel about the problem and how they might need a better solution than they have now.
#9 | Align Sales with Marketing

Peanut butter and jelly is an example of a combo of things that is better when paired with the other. You can say the same thing about sales and marketing, too.
Sales is a customer-facing team. The sales team have direct contact every day with what customers want, the questions they ask, and the problems they face.
Marketing is an operational team. The marketing team understands how to deliver the information to customers that can lead to a sale.
When you combine the street-knowledge of the sales with the messaging skills of the marketing,, you have a much better tool with which to communicate. Allying the two groups has a direct effect on increasing sales volumes.
One example of how you can use the combined efforts of the two teams is to create an excellent presentation for prospects. It should communicate the benefits (or WIFM) to the customers in a creative way. Whether it's PowerPoint, an interactive web demonstration or a video, making an effective presentation is paramount to increasing sales volumes.
#10 | Exploit your strengths & work on your weaknesses

Everyone has strengths and weaknesses. Knowing what those are are vital in order to become the best sales rep you can be.
Self-Awareness can help you make the most of what you are good at while addressing your "areas of opportunity." Make a list of all the activities involved in the sales process, e.g., prospecting, qualifying, engaging, presenting, closing, etc. Then, divide those tasks between two columns labeled "Strengths" and "Weaknesses" (or if you prefer, "Opportunities").
Next, make a plan for the following week. In the morning, while you are energized and ready, set aside time to engage in an activity that addresses a specific weakness.
For example, you can job shadow a colleague for an hour who is excellent at cold calling to get some tips. Another example is practicing closing techniques with someone who is outstanding at asking for the order.
Once you have your time for addressing a specific skill set scheduled, you can now turn your attention to your strengths later in the day. If you are excellent at qualifying leads, build in time to make some calls to new leads. If you love canvassing in person, set aside time to get out and about.
#11 | Improve your time management skills

As we mentioned before, time is your most valuable asset when trying to increase sales volumes. You need to maximize your time to yield the best possible results.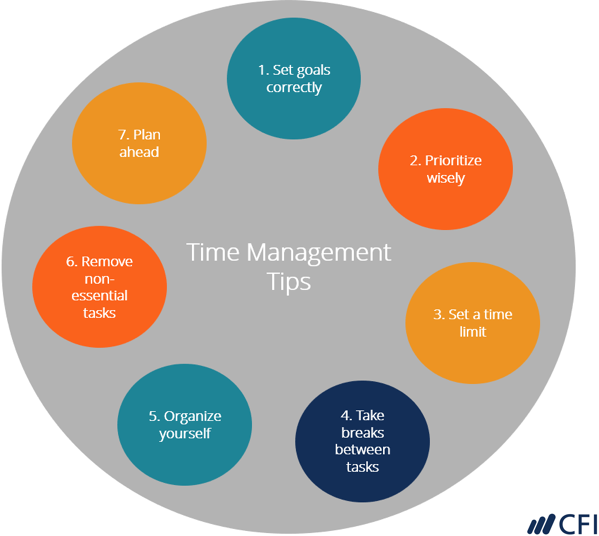 It's an excellent idea to have some idea of your closing average when you are addressing your time management. You should know how many cold calls it takes for you to find a good lead. You also need to be aware of how many leads you need to find a qualified prospect. Finally, you need to know how many qualified prospects it takes to close a sale and how much your average purchase agreement is.
With the numbers you now have, you know what activity you need to accomplish in a week. For example, if it takes five cold calls to get one lead, and you need seven leads to find a qualified prospect, you now know you need to make 35 calls to find a proper opportunity. Depending on how many qualified leads you need each month, you now can ensure you make enough cold calls to get there.
Time management means that you use your time as wisely as possible. Knowing how many cold calls are going to get you to your sales numbers, you can start by scheduling time each day to cold call. Cold calling before you even open your email is a great way to get the day started—and your time management efforts kicked off, too.
Technology can also help you streamline your planning and maximize your time. SPOTIO's Sales Route Planner can optimize your course, allowing you to visit as many targets as possible in the most efficient path. Also, you can employ the e-contracts feature to close on site rather than lose momentum while the buyer is waiting on "the paperwork."
#12 | Encourage word-of-mouth advocacy

When customers are delighted and surprised by a great experience, they tell their friends about it. As part of your multiple strategies to increase sales volume, you should encourage your most loyal customers to share their experiences with their friends and colleagues.
To incent more advocacy, you can reward them with little perks or gifts. Some organizations award points for customer referrals to put toward technology or gift card rewards. However, you might discover that your best customers will refer you based on your relationship alone, with or without the extra bonuses.
Your best customers are easy to identify. However, some of the other accounts you work with might be willing to provide referrals as well. To determine if an account would advocate on your behalf, PowerHomeBiz.com, a small business publication, encourages you to ask three questions:
1. What feature do you like best about my product or service?

2. How can we make our product or service even better or more valuable for you?

3. Who do you know that could also benefit from my product or service?
Not only will you receive valuable feedback from your customers and show that their opinion matters to you, but you also can get some great tips for leads to follow up on afterward.
#13 | Share case studies

It's one thing when you talk about how a product or service will benefit a prospect's business; it's another to have someone who uses your product or service talk about it. Case studies are success stories from past or current customers that give prospects another perspective on whether your product or service will benefit their business.
An excellent way to get customers to endorse your product or service through a case study is to write a rough draft for them to edit. Few customers have the time or energy to start from a blank page. As their sales rep, you usually have a decent idea of how your product or service has improved their bottom line or solved a problem they faced in their business and can write a version for them to tidy up and add pertinent details (i.e., dollar amounts or percentages of growth, etc.).
A rough draft serves as a way to streamline the process for your account to share their story with minimum effort on their part. Then, you have a useful (and authentic) sales tool to help prospects feel more comfortable moving forward with your proposal—from an unbiased third-party.
#14 | Calculate incentive compensation automatically

Commission structure is the most motivating aspect of a salesperson's job. It's human nature (especially salespeople's nature) for you to want to know what your incentive amount will be on any given sale/week/month.
However, figuring amounts can be time-consuming. Perhaps more importantly, it distracts you from the task at hand: earning that commission through increasing your sale volume.
Sales incentive programs usually motivate salespeople. When you automate the calculation, you create a win-win situation. You know what you are going to earn, and you can get back to work earning more in as little time as possible.
A commission should be paid within a month to be an effective motivator. Also, shortening the time between the closed sale and the commission associates the reward with the activity, which is beneficial to inspire behavior.
#15 | Strive to win sales contests

Another excellent motivator is the sales contest. Sometimes the reward is significant, like a luxury vacation or a large cash amount. Sometimes the prize is silly, like possession of the team's Tiki-God or bragging rights.

Sales contests bring out your competitive spirit, which is a lot like the spirit that drives you to hit your sales goals. When your sales manager invests time and resources in a sales contest, you should take full advantage of it.
Technology can help you keep track of where you are in the contest as well. SPOTIO's Sales Performance Management Software has a Sales Leaderboard and Team Management software that can track the team's performance.
Whatever the trophy or honor, striving to win a sales contest will increase your sales volume. Moreover, one of the best prizes will be making your sales plan.
#16 | Visit prospects in person

The human connection between the salesperson and potential customer is a powerful tool for increasing your sales volume. Face-to-face interaction trumps online interaction for emotional engagement.
It is not always the best choice. For the sake of your time management and your potential customer's, online and phone interaction can handle much of the business involved in the sales process. However, it should not replace your human contact.
When you invest the time and effort to visit a prospect in person, you invoke a natural relationship-building element. One of the ways it enhances the likelihood of making a sale is that it demonstrates that you are interested in your client and care about their business. It also begins to build a foundation of trust.
#17 | Increase your outreach to your potential customers

Making as many contacts as possible is a practical strategy for how to increase sales volume. Ensuring potential customers know what you have to offer is essential to the sales process.
Today's selling environment has a plethora of ways to make contact. The tried-and-true methods of in-person meetings and phone calls are excellent.
Automated email strategies can also aid in your outreach efforts. When used in concert with SPOTIO's Lead Management software, you can craft email blasts for your potential customers.
Social selling is another channel that can help you get the message out to your future customers. Using the different social media platforms, you can post content put together by your marketing team or mock up your own to access more qualified leads. Canva.com has a significant library of templates that can help you create a catchy and professional looking marketing status update.
#18 | Promote offers

If WIFM is the essential message of your pitch, your proposal is a close second. People need to know what you are selling, the bargain they get in exchange for the WIFM you shared.
The best offers are clear, simple, and provide significant value to your customers. However, your offer should also create urgency, meaning the customer has to decide within a specific time frame.
Urgency not only helps customers decide to move forward, but it also shortens the sales cycle. And a shortened sales cycle decreases the amount of time you wait to get your commission check.
Your offer can feature many different motivating factors. What you include in the proposal is up to you. It could be a sale price. It could be a cash-back offer or access to a premium level of your product or service at the regular level's price point.
The only essential is that it adds something of value if the prospect acts by the deadline. One caveat is that specific industries have restrictions for what they can include in the offer. Ensure that what you promise is within the bounds of the laws that govern your industry (We're looking at you, medical and pharmaceutical sales).
How you communicate the offer is also an essential part of your strategy. If you send out information on a future sale, you can position the proposal as an "inside scoop," meaning they have first dibs on the goods. If you contact prospects after the deal, you can capitalize on the positive feelings from their first sale with a follow-up purchase.
#19 | Eliminating your prospect's feeling of risk

People have a natural risk aversion. Psychologists call it Loss Aversion, and it is one of the parts of Prospect Theory.
Loss Aversion can make it difficult for your prospect to try something new because they might perceive it as a risk, that they might lose something if they buy your product or service. It can be an obstacle to them moving forward in the sales process.
If you can eliminate your prospect's feeling of risk, you might be able to move them forward to a sale. Money-back guarantees are one assurance you can give your future client. Risk-free trials are another way you can remove this obstacle.
Many times, once the customer feels they are not going to lose anything, they feel more comfortable moving forward with the sale.
#20 | Create affiliate programs

An excellent way to increase sales volume quickly is to deepen the relationship you already have with customers. It is easier and faster to work with customers you already know than it is to attract, find, qualify and close new customers.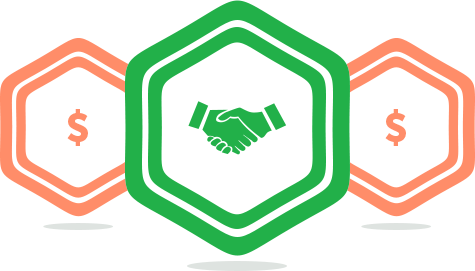 This strategy to deepen your relationship with existing accounts is well-served by affiliate programs or strategic partnerships with an organization that complements your own. Finding additional products and services that work with both of your client bases can increase sales volumes for both organizations.
A successful partnership will have services that do not duplicate but work together to provide a full complement of solutions for your customer.
For example, a window installation organization could have a partnership with a window cleaning company, or a SaaS (software as a service) organization could have an IT support company they work with for their customers.
In some cases, you can use the existing client lists of both companies to market each organization's benefits. This effort could save both companies time and money in customer acquisition costs while providing a valuable resource to existing customers.
#21 | Keep the customers you have

Per HubSpot, customer retention is an excellent strategy for increasing sales volumes. Customers that have bought from you before spend 67% more than new customers.
HubSpot recommends a few different ways to leverage the customers you have to increase your sales volume. You can do something as simple as raise prices, starting with a lower percentage test to ensure it doesn't have the opposite effect. You can also build a loyalty program that rewards customers for repeat business with increased value propositions, like premium service add-ons or other additional perks.
Implementing a subscription service is another tactic to increase sales volume with existing customers can also be how you can increase sales volume. HubSpot also recommends personalizing the buyer's journey to increase emotional engagement that leads to customer loyalty.
However, there are other benefits of customer retention for you. When you hold on to your customers and build customer loyalty, your current customers will recommend you to friends and family. And let's not forget all the money that you save in marketing costs and lead acquisition; you already have your customers' information.
#22 | Never stop cold calling

Keeping your sales pipeline full is a foundational skill for any salesperson. Today's cold call is tomorrow's qualified lead—and next month's new business. Prospecting is an essential activity for increasing sales volume.
The point of a cold call is to introduce yourself and determine if you can move the contact to the next position in your sales funnel. As Brian Tracy says, you are warming up a potential customer.
Cold calling can be frustrating. Remember it is a numbers game, meaning the more calls you make, the more potential you have to make a connection. The diligence will pay off and make the effort worthwhile.
#23 | Become a master of persuasion

When it comes to how to increase sales volume techniques, persuasion is an essential one. Convincing people to get to a yes that will enhance their business and solve their problems is a foundational skill for increasing your sales success.
Brian Tracy champions the "Four Ps" of Persuasion:
– Power
– Positioning
– Performance
– Politeness
Power means the way you present yourself to your prospect. If you think of yourself as an expert in your product or service, the prospect is far more likely to be influenced by your opinion for their business.
Positioning is a complement to power in that it addresses the way you talk and act. When you assert yourself in specific ways, people think of you a certain way, which can be helpful when you are trying to convince them to act in their best interest.
Performance means that you strive to do your very best at everything you do. People respect competence, hard work, and excellent follow through. Ensure that you perfect these areas in your career, and customers will want to work with you.
Politeness is another vital quality. Respecting others and what they do is crucial, in work (and in life).
Part of becoming a master of persuasion requires you to be an excellent negotiator. Proficiency in negotiation techniques that find win-win opportunities for both parties is essential to increasing sales volume.
Brian Tracy says master negotiators have three qualities. First, they ask good questions that uncover the needs of the prospect and move them to the next phase of the sales cycle. Second, they are patient and listen for ways to give the prospect something they want.
Finally, they are prepared for their interactions and can move the sale forward if the opportunity presents itself. Part of this skill is learning how to overcome objections.
Objections are the reasons prospects give not to move forward with the sale. They are offering resistance, but only because they are interested. Having a handle on the common objections you might encounter with your product or service is an excellent way to increase your sales volumes.
#24 | Nurture Relationships

Having successful customer relationships is a foundation of a salesperson's career. The ability to build rapport and trust with your accounts is a significant factor in sales success.
Nurturing relationships is a traditional method for increasing sales. However, it has stood the test of time because it works. People like to work with people they like and trust, two significant factors of successful relationships.
However, strong customer relationships do not come without a price. As Forbes points out, strengthening relationships requires time and energy.
Nurturing relationships involves listening to what your clients need and giving it to them, even if it means customizing the package or adding in personalized services. The extra effort is worth it; Saleshacker reports that 53% of C-level executives buy because of their relationship with the salesperson.
#25 | Create packages

Creating a package that solves your prospect's challenges is an excellent way to position yourself as a partner. If you are a single-product supplier, it might necessitate contacting some complementary products and services providers to present a comprehensive solution.
However, it is crucial to limit the choices. When a prospect has too many options, it can be as frustrating as not having enough and can lead to indecision.
You can limit choices a couple of ways. You can arrange the proposal in a way that controls how many options a prospect sees. You can filter the choices by using qualifying questions to eliminate certain products or services for the initial proposal (although keep them on the back burner; as you develop the relationship you might revisit the option).
Another way to create packages is to arrange a system of pricing tiers. Pricing tiers are based on the psychological principle of Choice Architecture. One of the principles of choice architecture dictates that how you present the options is as important as the content of the options themselves.
A decoy option is an option that is added to the mix because it is less attractive than the other options. For example, if you think of drinks in a restaurant, the small is often the most expensive per ounce for the least amount of drink. Not surprisingly, most people choose either the medium or large drink instead.
Tiered pricing can simplify the decision for a prospect, especially when presented in small, medium, and large options. Most people will choose the option in the middle because it's not too small, not too big, it's just right.
So how do you increase sales volume? These 25 ways are a start.
Let's face it; everyone wants to increase sales volume from up in the C-suite on down. Sales are the engine that drives the organization, providing the funding for all the goals of the company.
These 25 suggestions can help you fuel that engine with more revenue and improved strategies to increase sales volume. Try them out and put the pedal to the metal toward smashing your sales goals.
_____
Questions or comments? Contact SPOTIO at [email protected] or comment below.
SPOTIO is the #1 field sales automation and performance management software that will increase revenue, maximize profitability, and boost sales productivity.
Want to see a product demonstration? Click here to see how SPOTIO can take your sales game to the next level.
Sources:
Wallace, Tracey. "6 Ways to Boost Customer Retention Rates." www.hubspot.com. Web. 23 February 2019. https://blog.hubspot.com/service/customer-retention-rate.
"14 Proven Strategies to Increase Sales of Your Product."  www.briantracy.com. Web. 23 February 2019. < https://www.briantracy.com/blog/sales-success/proven-strategies-to-increase-sales-of-your-product/>.
"The Four Ps of Persuasion." www.briantracy.com. Web. 23 February 2019. < https://www.briantracy.com/blog/sales-success/the-four-ps-of-persuasion/>.
Kappel, Mike. "Small Business Strategies to Increase Sales." www.forbes.com. 25 January 2017. Web. 23 February 2019. < https://www.forbes.com/sites/mikekappel/2017/01/25/small-business-strategies-to-increase-sales/#53f9ac215b1b>
Skala, Emmanuelle. "What Happened to Relationship Selling?" www.saleshacker.com. 30 August 2017. Web. 23 February 2019. < https://www.saleshacker.com/relationship-selling/>.