Without sales, you don't have a company. This makes the role of sales manager a crucial position with profound impact on the organization. Effective sales managers are not just knowledgeable about sales; they possess management skills and abilities that enable a sales team to continuously stretch beyond their current performance and achieve the next level of success.

"A leader is best when people barely know he exists, when his work is done, his aim fulfilled, they will say: we did it ourselves." — Lao Tzu

Effective salespeople must have two basic qualities: customer empathy and a drive to compete. On top of these important qualities, effective sales managers must also be skilled in attaining superior results through the performance of others by leading and setting up the individuals on the sales team for success.
A Sales Manager with an excellent sales record – but who does not lead and bring out the best in others – can break a dream team. It may seem like enough to assemble a group of talented sales performers that fit well within the organization, but even the best salespeople will leave the organization or fail without the strong presence and vision of an effective sales manager.

"Where there is no vision, the people perish." — Proverbs
12 Core Strengths of a Highly Effective Sales Manager

Effective sales management begins with leadership. The best sales managers not only manage but lead with the following 12 core strengths of highly effective sales managers.
#1 | Set Goals and Expectations
Effective sales managers drive their teams to meet their sales goals with intense focus and urgency. These goals, coupled with clear deadlines, rewards and consequences establish expectations for the sales team. They must be set early and communicated clearly.

To be most effective, goals should follow SMART criteria:
#2 | Ability to Coach
Effective Sales Managers must be excellent coaches that look out for the performance of the team as a unit and the attainment of each individual salesperson's full potential. Great sales managers consistently strive to build individual sales skills and team confidence by holding group and 1:1 coaching on an established cadence and as needed.

They should adapt their coaching to the occasion, recognizing that different people respond to different coaching styles. The best sales managers take time to make one-on-one time valuable, personal, and focused on the individual salesperson's needs.

A committed coach also serves as a mentor. Personalized mentorship accelerates professional development; effective sales managers act as a mentor to support the current and future development of individual team members while supporting the strategic direction of the sales organization.

Not only do effective sales managers teach the ropes, they also provide the necessary tools to succeed. Sales managers must be experts on the company's products, sales processes, and sales enablement tools.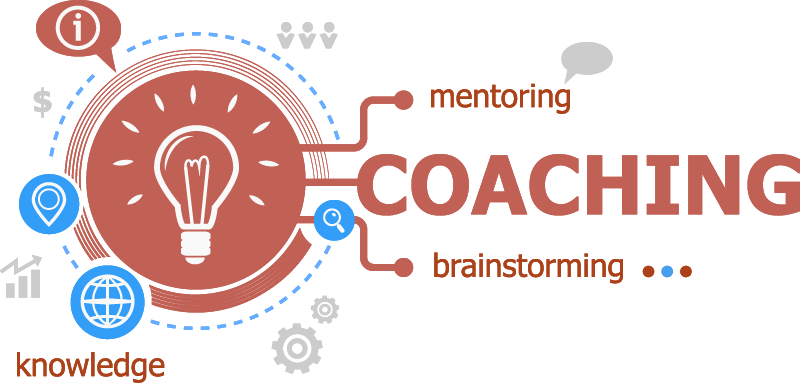 The best sales managers feel comfortable with transferring this knowledge base and enable the team to go from good to great by making them confident problem solvers and decision makers.
Most importantly, the best sales managers provide frequent and relevant real-time feedback on their team members' performance.

Being coach and being player are two very different roles, and effective sales managers must be prepared to transition from individual contributor to manager with all the responsibilities that leading a team entails.
Managers who suffer from the Star-Athlete Syndrome – who cannot adapt to the manager mentality – have a challenging time leading their sales teams even when they demonstrate genuine aspirations to do something greater for the team.
#3 | Manage Sales Performance
Effective sales management focuses on the underlying behaviors that drive sales results like account development, lead generation, qualifying opportunities, managing the pipeline and closing sales. Effective sales managers consistently measure the team's performance by tracking metrics and paying attention to key indicators that serve as markers throughout the sales cycle. Keeping a watchful eye on sales performance alerts sales managers of any risks in meeting targets and allows time for remediation.
#4 | Create Accountability
Effective Sales Managers consistently measure performance against metrics and enforce the sales process to hold salespeople accountable for meeting targets. They avoid the micromanaging trap by cultivating a high-performance environment where peer pressure motivates salespeople to be better.
When salespeople exceed goals, they are intrinsically rewarded with praise and recognition. Those who don't meet their goals celebrate on the sidelines eager to prove their value and redeem themselves. Accountability flows from the top down and the best sales managers hold themselves accountable for the success and failures of the team. After all, the success of the team defines the success of the manager.
#5 | Open Communication
Communication is a key function of a manager. Sales managers are tasked with communicating expectations, rewards and consequences along with all the other rules of the game. Effective managers take time to ensure every salesperson understands the metrics they are accountable for, along with the process and the tools they will use to attain them. They will foster an environment where feedback and ideas are expressed openly by the team in a dynamic flow.
The best sales managers communicate to inspire getting behind the team's goals. Instead of using authority, they use motivation to command action.
#6 | Create a Positive Work Environment
Effective sales management begins with creating a positive work environment where salespeople know they are valued employees and their role is important to the organization. Sales managers set the tone and the code of conduct for the team and enable a healthy culture where everyone is happy to come to work.

The best sales managers invest in team unity to boost morale with team-building activities outside the office and other informal social events to prompt the team to get to know each other outside the pressures of the job. The more managers know about how each salesperson wants to be treated, the better they can cater to their unique development needs.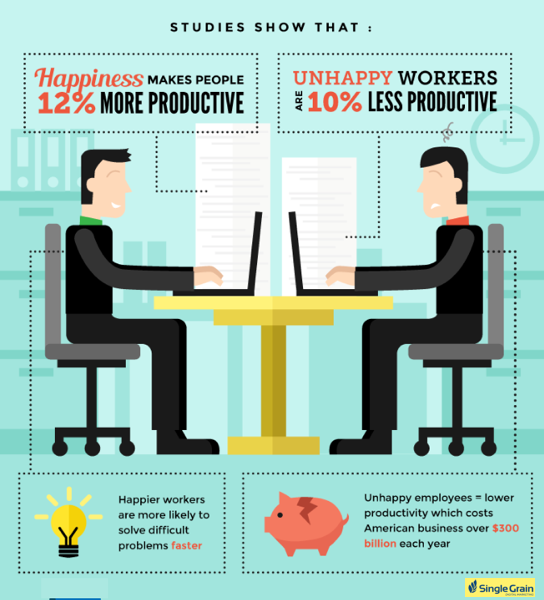 Team unity is also a product of success and failure. Success is memorable, and everyone likes to celebrate success. Effective sales managers reward success and celebrate immediately to create a continuous loop of motivation that reinforces the value of the sales team.
Managers also leverage disappointments to help the team grow and learn from mistakes and to find strength within the group to march on.
#7 | Streamline Processes
Effective sales managers stick to a standardized sales process that the sales team can count on for consistency and predictability. They define sales processes that are simple and flexible and can be used to monitor progress and enforce accountability. The best managers seek to streamline existing processes when opportunities for improvements are evident. They are receptive to automating tasks and redefining processes to eliminate activities that do not contribute to sales performance.
#8 | Manage by Leading
Effective sales managers lead their teams. They are superior confidence builders and exercise their influence to lift salespeople to a high level of sales performance. Studies demonstrate that effective sales managers directly affect each salesperson's ability to reach high performance status and exceed their quotas.

Effective Sales leaders go beyond motivating and inspiring the team. They use accountability for targets, streamlined sales structures to nurture a high-performance sales culture, and provide the right tools to enable the sales process. Effective sales managers also focus the team on targets and eliminate conflicts of interest and other distractions that deter the selling function.
#9 | Leverage Sales Technology
Effective Sales Management embraces technology to streamline the sales process and monitor accountability. Great sales managers take the time to learn the tools in detail. They also have a keen eye to spot opportunities for automation and process improvement to help eliminate inefficient tasks that prevent a salesperson from being in front of the customer. They seek out digital solutions that help the team handle sales tasks more efficiently.

They maintain a flexible process structure and are agile to incorporate sensible technical solutions. For instance, good sales managers leverage cloud computing and mobile technology to allow secure remote access to CRM tools, relevant business intelligence and data that empower sales teams on the road and enable their sales organization to stay nimble and competitive.
#10 | Self Development
Effective sales managers lead their sales teams to keep their commitments and targets. In addition to overseeing the personal development of each team member, they also seek to improve their own performance as managers. The best sales managers take it upon themselves to always strive to be better sales leaders.
While organizations most often have formal development resources for managers, the impetus for self-development comes from within. Effective sales managers are willing to put in the extra work for self development to stay ahead of the curve.

Transparency is a concept that good sales managers tackle in their journey for self-development. It takes courage and confidence to display your team's performance against goals for anyone in the organization to see. A transparent approach allows the team to be responsive, connected, competitive, and agile.
Effective sales managers set the stage for transparency and demand corresponding behaviors from their sales teams.
#11 | Ability to Hire Quality Talent
Effective sales managers take the responsibility for growing their sales teams. They dedicate substantial time to recruiting, hiring and onboarding new salespeople. They are constantly scouting for new talent and prefer to take their time hiring to ensure they have found the best person for the job.
When assessing talent, sales managers look for skills critical to the sales process as well as personality attributes that align well with the organization. Staying abreast of the talent market and building a pipeline of applicants, the best sales managers can quickly replace under-performers and continuously build the future success of the team.
#12 | Sales Expertise
Effective sales managers have the sales expertise required to help their teams master products, processes and tools. As experts in sales, great sales managers are able and willing to roll up their sleeves and participate in the sales process with tactical advice and support during sales meetings. They bring a wealth of practical experience to customer meetings and model top-tier behavior.

Effective sales managers are experts in sales pipeline management. While salespeople are generally focused on the task at hand, sales managers cast a wider net to ensure focus on deals in the present as well as deals in the future pipeline.

"A key differentiator of great sales leaders is their ability to dispense tactical sales advice and add value during customer meetings." – Harvard Business Review
40 Character Traits That All Exception Leaders Have in Common
"Before you are a leader, success is all about growing yourself. When you become a leader, success is all about growing others." —Jack Welch

As a bonus, here is a list of 40 desired character traits possessed by highly effective sales managers. Use this as a guide when you're looking to hire a new sales manager or to evaluate your current leadership team to find opportunities to grow.

"In almost every survey conducted, honesty has been selected [as the desired trait] more often than any other leadership characteristic."— James Kouzes and Barry Posner

An outstanding leader excels in:
Attitude
Boundaries
Boldness
Common Sense
Conflict Resolution
Confrontation
Cooperation
Correction
Dependability
Determination
Direction
Empathy
Enthusiasm
Ethics
Generosity
Goal Setting
Gratitude
Hard Work
Honesty
Humility
Influence
Inspiration
Investment
Listening
Loyalty
Morality
Motivation
Optimism
Ownership
Patience
Planning
Pressure
Productivity
Responsibility
Restraint
Self-Ambition
Self-Growth
Sound Mind
Temper
Tolerance
"It is possible to give away and become richer! It is possible to hold on too tightly and lose everything. Yes, the generous man shall be rich! By watering others, he waters himself."
— Proverbs
Conclusion
Like any skill one acquires in life, effective sales management begins with an interest in practicing what you've learned until you get it right. Whether you're a sales manager who wants to make an initial impact or a sales manager with tenure who strives to excel and attain mastery,  you can grow and develop quickly by identifying one or two areas to focus on and crafting a measurable plan for growth and improvement.
No leader is perfect, but the commitment to mastering these traits translates into a more productive, healthy, and profitable team culture.
_____
Questions or comments? Contact SPOTIO at [email protected] or comment below.
SPOTIO is the #1 field sales acceleration platform to increase your revenue, maximize your profitability, and increase your team's productivity.
Want to see a product demonstration? Click here to see how SPOTIO can take your sales game to the next level.