The Importance of Sales Metrics
Have you ever heard the phrase "you can't fix what you don't know?" If you want to improve your sales team's performance continually, you'll first need to know what issues there are to address. Sales metrics give you a clear cut explanation of sales rep performance.

The Benefit to Knowing Your Numbers
Sales metrics are critical because they give you an accurate representation of how your team is doing, highlight problem areas in the sales process, and help you prioritize training. Knowing your numbers will show you where your team's performance has been, where it's heading, and whether you're on track to hit goals.
Prove Value
Have you ever wondered whether a new sales strategy or if particular team members are performing as well as you suspect? Using sales metrics removes emotions and assumptions to show you precisely what's adding the most value.
Fix Issues
Having sales metrics on your side also helps you fix issues in less time. Being able to see real-time results of new team members or tactics make it easy to correct the course early. 
Sales Metrics to Improve Productivity
How productive are your sales reps? Time will always be a limited resource, and it's important that your team uses their time effectively. If you want to check and improve sales productivity, use these sales metrics:
Number of Visits to get from Prospecting to Contacted 
The prospecting stage of a sales process is critical for laying the groundwork for the customer relationship. Do you know how many visits a rep should take to turn a cold prospect into a qualified lead? By tracking the number of visits to get from Prospecting to Contacted, you can streamline a sales rep's day by showing them exactly how much attention each prospect needs.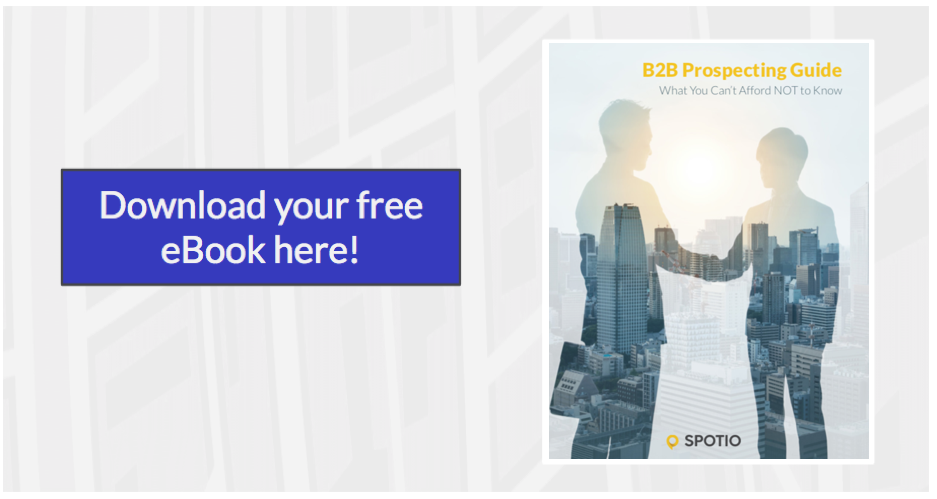 Number of Visits (amount of time) it takes to get from Contacted to Closed/Won
On top of the number of visits, the overall time it takes to get from Contacted to Won says a lot about sales productivity and effectiveness. Tracking the sales cycle for each rep lets you see your top and bottom performers, and tracking the average days to Won over time acts as a warning signal to declining productivity. 
Number of Activities per stage to get from Contacted to Closed/Won
When you track the number of activities per stage to get from Contacted to Won, you get a high-level view of all the time and resources invested into each lead. With this sales metric, you can find which sales reps need more training and identify bottlenecks in the sales process for your team. 
What Makes SPOTIO's Metrics Effective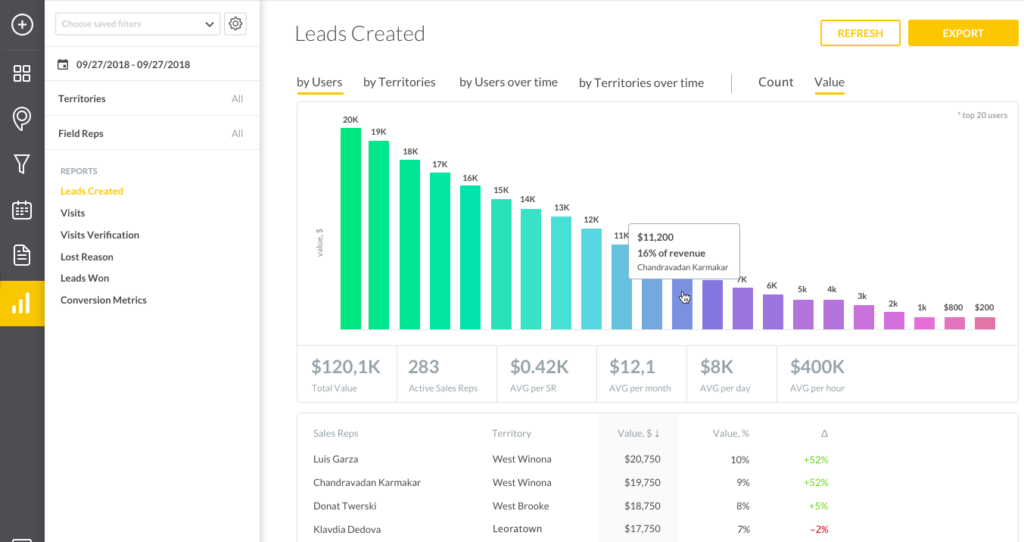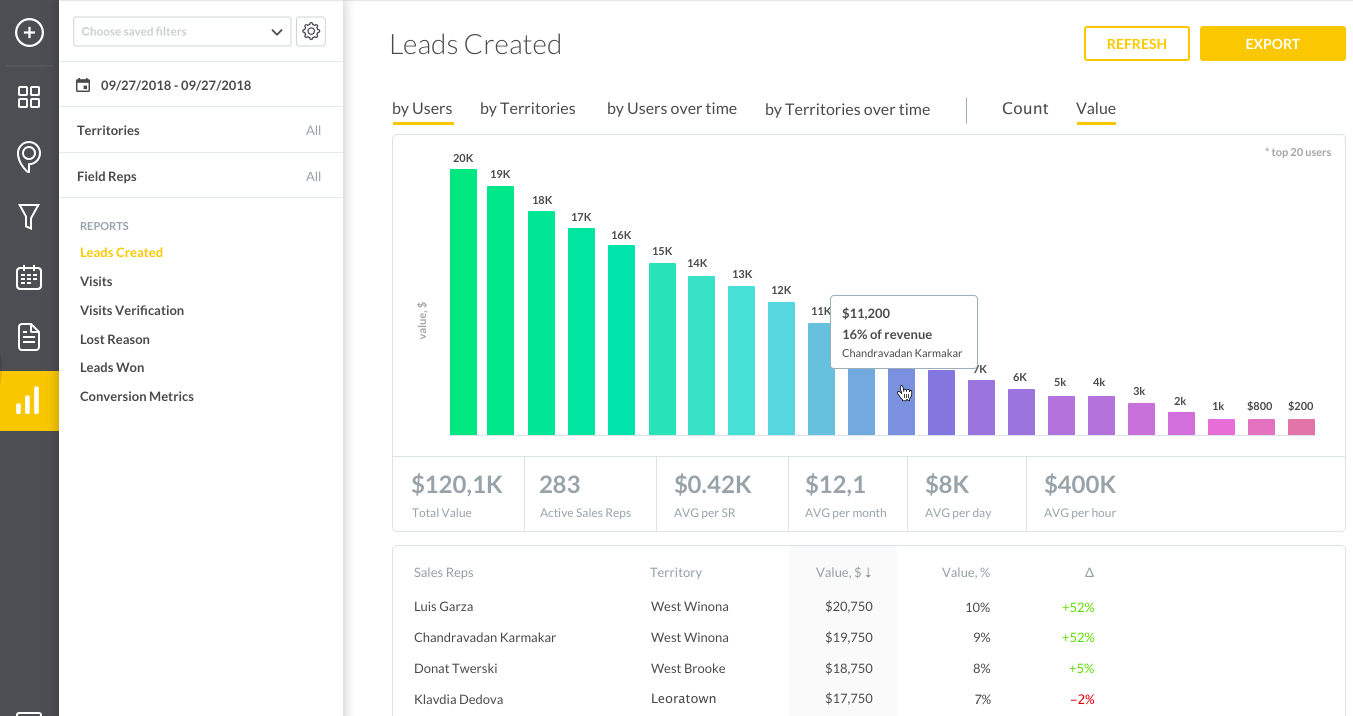 Strategic. Our goal is to give you the insight you need to strategize your business, helping you know whether your team is on track. 
Straightforward. Our dashboards have performance metrics that are simple to understand. It's easy to know what's being measured, how it's calculated, what the targets are, importantly, what they can do to affect the outcome in a positive direction. 
Actionable. Metrics don't mean much if you don't know what actions to take in order to change and improve. For example, knowing that a deal closed is great, but is not very actionable. However, being able to see how many interactions were had and how long it took to close is the actionable insight you need to improve business. 
Real-time. SPOTIO's pulls real-time data so field sales managers can establish pipeline benchmarks and properly forecast business.
SPOTIO's sales dashboards and tools give you the most relevant metrics reports to examine and improve each step of the sales process. By automatically tracking sales metrics, you can keep every sales rep accountable and gain insights to improve productivity and effectiveness over time.
_______
Questions or comments? Contact SPOTIO at [email protected] or comment below.
SPOTIO is the #1 field sales acceleration and performance management software that will increase revenue, maximize profitability, and boost sales productivity.
Want to see a product demonstration? Click here to see how SPOTIO can take your sales game to the next level.