Running a solar business without solar design software is becoming increasingly difficult.
Once you add this kind of tool to your company's tech stack, you'll be able to create more accurate solar designs, lower operational costs, and better comply with regulations.
Of course, not every app in this category is created equal. So, the question is, what's the best solar design software on the market? That's what we'll uncover in this article.
Keep reading to learn what solar design software is, the top 12 options available in 2023, the numerous benefits associated with this type of solution and more.
What is Solar Design Software?
Solar design software is specialized software used by engineers, architects, and solar professionals to design, plan, and optimize solar photovoltaic (PV) systems.
Used properly, it will enable you to simulate different scenarios, calculate energy production, and forecast potential savings, making it an essential tool during the solar installation process.
While every solar design software is different, most include features like 3D modeling, shading analysis, weather and solar irradiance data integration, and electrical system design. They can also help generate material lists, create client proposals, and ensure compliance.
The use of solar design software will significantly increase the accuracy and efficiency of your solar systems, reduce costs and material wastage, and improve communication with clients and stakeholders. As such, it will play a critical role in the success of your solar projects.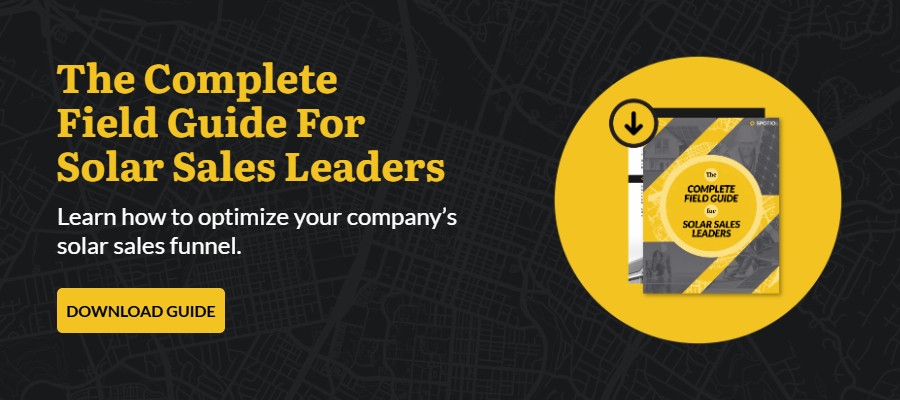 12 Best Solar Design Software Tools in 2023
So, what is the best solar design software for your company? We can't answer that question for you. But we can review 12 top options so you can make an informed choice. Here we go…
1. Aurora Solar
G2 rating: 4.6 stars / 79 reviews
Aurora Solar is one of the most popular tools in the industry, allowing users to build accurate solar plans, send proposals and contracts, and otherwise simplify the solar sales process. It's not the cheapest option on the market, but it's definitely one of the best.
Key features:
Made to design residential and commercial solar systems
Build highly accurate solar designs without visiting the site
Visualize said solar designs with built-in 3D software tools
Streamline loan pre-approval with integrated financing
Create proposals for customers in addition to solar plans
Send contracts, complete with e-signature capabilities
2. OpenSolar
G2 rating: n/a
OpenSolar is another top solar design software. With it, users can build solar plans, generate proposals, and even accept payments. Even better, OpenSolar is free to use. The company makes money by charging its numerous partners to be a part of its platform.
Key features:
OpenSolar is completely free to use.
Create accurate 3D designs in less than two minutes
Automatically calculate material costs and apply for permits
Create and send customizable solar proposals
Help customers secure their loans with integrated financing
Enjoy in-app e-signature and payment processing capabilities
3. Helioscope
G2 rating: 4.5 stars / 10 reviews
Helioscope is a top choice for commercial solar companies. The platform includes all the features you need to design complex solar systems in as little time as possible, improving the ROI of your projects. Helioscope also offers custom pricing packages to fit any situation.
Key features:
Includes LIDAR technology to ensure accurate solar designs
Create CAD-quality designs with a surprising level of simplicity
Build custom sales proposals and financial analysis documents
Integrate Helioscope with popular tools like Salesforce and HubSpot
4. SolarEdge
G2 rating: n/a
SolarEdge is a large company that produces an array of hardware and software products for solar companies. Its Designer tool is made to "generate exceptional PV designs for maximized energy production," a goal that it mostly delivers thanks to quality features.
Just know the SolarEdge software suite only works with SolarEdge systems. If you don't sell or install SolarEdge products, you should definitely consider a different design tool.
Key features:
Maximize design accuracy with HD satellite imagery and AI-assisted 3D modeling
Quickly optimize your rooftop layout thanks to an irradiance map and shading analysis
Enjoy automated electrical design calculations to increase solar planning efficiency
Generate customer proposals, complete with energy simulations and ROI forecasts
5. Solo
G2 rating: n/a
Solo is a top-level proposal software that also includes solar design capabilities. It's best for companies looking to simplify the proposal process rather than those who need to create a high volume of solar design plans. Still, for smaller solar companies, it's a viable option.
Key features:
Deliver NABCEP and SONNEN-certified engineering documentation in 24 hours
Create custom solar proposals that are perfectly accurate 99.7% of the time
Streamline the financing process thanks to Solo's many included lending partners
Solar integrates with SPOTIO, which will help field sales teams close more deals
6. Pylon
G2 rating: n/a
Pylon is one of the best solar design software because it's powerful and easy to use. It also features a unique pricing structure. Rather than charging customers per month, Pylon charges customers per project, which might make it more affordable than other options.
Key features:
Enjoy high-resolution aerial imagery without having to pay extra fees
Access an award-winning 3D solar shading toolkit to track the shading impact
Analyze load profiles and interval data to understand customer consumption patterns
Create solar proposals with native e-signatures and a payment processing gateway
7. PVsyst
G2 rating: 4.9 stars / 11 reviews
Build a solar system with PVsyst using this simple, three-step process: first, specify the desired power or available area for your project. Second, choose your PV module. And third, choose your inverter. (Note: both PV modules and inverters are selected from the tool's internal database and accessed via a drop-down menu.)
Key features:
PVsyst is a very user-friendly platform
Handle a variety of tasks that revolve around 3D shading, grid storage, and more
Pay less money for this software than many of the other top options on the market
8. PVSOL
G2 rating: 4.8 stars / 2 reviews
PVSOL is used by some of the biggest companies in the world to plan solar systems. Why? Because the tool gives users access to advanced features, such as 3D shading analysis, battery storage planning, simple map imports, and a whole lot more.
The one downside to PVSOL is the cost. It's more expensive than many other tools in the solar design software category. Users must pay a one-time fee of 895 euros (2D technology) or 1,295 euros (3D technology), then between 161 and 233 euros a year for maintenance.
Key features:
Get a real-world representation of shading from surrounding objects near your project
Quickly plan battery storage by choosing batteries, inverters, and charging strategies
Create buildings and objects for your solar designs using floor plans and satellite maps
9. Photonik
G2 rating: n/a
Photonik is designed to be the most intuitive solar design software on the planet. To achieve this goal, the tool's designers gave it a host of quality features. (More on these below.) Also of note, Photonik is free to use, which makes it especially enticing to budget-conscious teams.
Key features:
Draw strings and DC paths, then drag and drop icons into position to create site plans
Get easy access to string voltages so your designs match your inverter's voltage
Create beautiful, accurate, easy-to-understand solar proposals in minutes
10. RETScreen
G2 rating: 4.6 stars / 11 reviews
With RETscreen, users can evaluate and optimize the technical and financial ramifications of any clean energy project, including the solar jobs your company sells and installs every day.
Key features:
Budgeting
Forecasting
Emissions Monitoring
Meter Tracking
Risk Management
11. SolarPlus V4
G2 rating: n/a
SolarPlus V4 is a one-stop shop for solar companies. Use it to design solar plans, create quotes, store prospect and customer information, and ensure compliance with all regulations. Just make sure you have the budget for this tool, as it's one of the more expensive options.
(Note: SolarPlus V4 was specifically designed for the Australian market. If you operate in any other country, you might want to invest in a different tool that better caters to your area.)
Key features:
Design options for on-grid, hybrid, AC-coupled, and off-grid systems
Affordable mapping options via the MetroMap imagery integration
Top-level storage modeling, complete with financial analysis and proposals
An extensive product library with every component and brand on the market
12. BlueSol
G2 rating: n/a
Finally, we have BlueSol, a tool that allows users to design every aspect of their PV systems. Just as important, it can be used by solar companies in every country around the globe.
Key features:
Easily simulate the behavior of your PV systems with all its components
Get a precise view of operations thanks to the tool's schematic representation
Enjoy integration with a CAD system to generate single-line electrical diagrams
Take advantage of 3D design features that simplify the design process
Benefits of Solar Design Software
Before you choose one of the apps above, let's talk about why solar design software is so beneficial. Here are five important reasons to invest in this kind of tool:
More accurate solar system designs
Solar design software won't benefit you if the plans it helps you create are inaccurate.
Fortunately, solar systems designed with this kind of software are usually more accurate than those designed by traditional, on-site methods because they eliminate the possibility of human error. Fewer design mistakes almost always lead to greater profitability.
Faster design turnaround times
As the name suggests, the right solar design software will make it much easier for your company to design solar systems. This will result in faster turnaround times.
For example, you can use this kind of solution to quickly analyze homes for solar viability. You can then use it to accurately measure rooftops, minimizing physical site visits for your installation team. Both of these things will help you complete jobs (and get paid) in less time.
Reduction in costs and material wastage
What about costs?
Yes, solar design software will cost your company money. Most solutions are SaaS products, which you'll need to pay for on a monthly or yearly basis. Even so, they can save you cash.
As mentioned above, this kind of software will reduce the number of man-hours required to complete your solar projects. You won't need to invest in many of the expensive hardware tools needed to complete solar installation jobs, either.
And because the designs you create will be so accurate, you'll spend less on materials, too. All these things translate to cost savings—even when accounting for the price of the software.
Better design visualizations
Your customers want to know that the solar system you install in their homes will save them money. But they also want to know what it will look like before they sign on the dotted line.
Solar design software will allow you to visualize solar projects for customers. When this happens, it will be much easier for your company's sales team to close deals.
Design visualization will help your installation team as well. They'll be able to see exactly where panels go, which will help them complete installs as quickly as possible.
Compliance with regulatory requirements and standards
Last but not least, solar design software will help you meet all regulatory requirements. Use the software to build compliant systems and ensure the safety of your customers. At the same time, protect your business from fines, lawsuits, and other related costs.
Close More Deals With Solar Design Software
The best solar design software will help you create better, more cost-effective solar systems for your clients, which will lead to more sales and greater customer satisfaction.
Now you just have to choose which app you want to invest in. We encourage you to read back through the reviews above, conduct your own research, and settle on a tool that meets your needs. Once you do, greater success will be within your grasp.
Looking to improve your solar company's sales numbers? Download the "Complete Field Guide For Solar Sales Leaders" to learn tips, tricks, and best practices your sales team can use to connect with more prospects, close more deals, and drive more revenue.