Looking to sell more roofs for your roofing business? Proven roofing sales training will help you (or your reps) connect with more customers and close more deals.
The question is, which sales training for roofing companies is best?
We aim to answer that for you in this article. Keep reading to learn about six specific programs you can use to take your roofing venture to the next level. Let's go!
5 Best Roofing Sales Training Resources
Let's be honest, selling roofs is hard.
Fortunately, the right roof sales training will make it easier by teaching you the skills you need to close deals. Here are five programs you should consider purchasing:
Top Rep Training
First up, Top Rep Contractor Sales Training.
The resources offered by Top Rep were designed by industry veterans, Chuck Thokey and Jim Johnson, and include sales conferences, quizzes, and even flash cards.
All of these resources help professionals in the home services industry sell at a high level. As such, reps in the roofing space can use them to hit—and exceed—quota.
Course Pros:
Multiple resources to help reps in the roofing space
Affordable pricing options for cash-strapped sellers
Course Cons:
Top Rep focuses on live training, not recorded videos
Top Testimonial:
"The biggest takeaway is the process that Jim and Chuck have put together. They're super intentional about how they do things here. And to be able to take that back to our guys will be invaluable." – Dylan Mullins, President, American Metal Roofing
Roof Sales Mastery
Roof Sales Mastery was started by Becca Switzer, a bonafide rockstar in the roofing business. (That's what happens when you earn $160k a month from sales.)
This roofing sales training program is specifically designed for new sellers. Maybe you're curious about a career in this field. Or maybe you already have a roof sales job, but you haven't gotten the results you want. This course is for you.
Course Pros:
Perfect for new roof salespeople who want to grow quickly
Step-by-step solutions to help you close more roofing deals
Online training that can be accessed with your smartphone
Course Cons:
This course does NOT offer a money-back guarantee
The full course costs $1,500, which us out of reach for some people
Top Testimonial:
"This program is the best thing out there! I have looked online trying to find the holy grail to roofing sales and RSM is it!" – Tony Smith, Course Student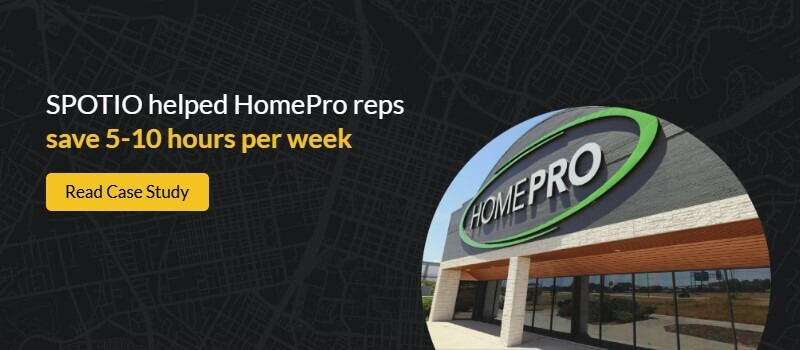 The Roofing Academy
The Roofing Academy claims to teach, "Everything you need to know to start, build, and grow a successful roofing company." Can it live up to this promise? Yes!
Learn a 7-step process you can use to supercharge your roofing sales, as well as information about hiring, administration, marketing, production, and more.
(As you can tell, The Roofing Academy is a very comprehensive training program, which makes it more ideal for roofing entrepreneurs than roofing salespeople.)
Course Pros:
Huge library of content you can use to improve your sales skills
7-day money-back guarantee—just in case you don't like the program
Access to a private Facebook where you can network with others
Course Cons:
Expensive! Plan to pay $292 – $2,497 a month for The Roofing Academy
There aren't many reviews to prove the effectiveness of this training program
Top Testimonial:
"I would highly recommend the Roofing Academy… To anybody that's looking to scale their business, scale themselves personally, and become a better leader." – Ryan Chitwood, Owner, BRISTLEWOOD Roofing and Remodeling
D2D Experts
Looking for rock-solid sales training for roofing companies? You can't go wrong with The Roofing Sales Training course from D2D Experts.
This resource has 14 modules, each designed to help you create more inspections, file more claims, and close more deals—no matter what kind of roofs you sell.
Course Pros:
3+ hours of training from roofing experts
Techniques that have closed millions of dollars
Trusted by more than 34,000 other students
Course Cons:
Pricing for this course isn't listed on the website
Top Testimonial:
"[The Roofing Sales Training course] helped tremendously with our onboarding process. It streamlines the process and expedites the level of salesmanship. That's been absolutely huge.
– Verified D2D Experts customer
REEVA Impact
Last but not least, REEVA Impact, a comprehensive roof sales training program that other students have used to build seven-figure roofing companies.
Learn to recruit better employees to your roofing business. Adopt a customer-centric philosophy that will lead to greater loyalty. And elevate your sales game to new heights. REEVA Impact will teach you how to do all of these things and more.
Course Pros:
Choose between in-person and online training
Learn techniques and mindsets that improve sales
Speak with an individual sales coach to help achieve goals
Course Cons:
Pricing for this course isn't listed on the website
Top Testimonial:
"If you want to dominate your local market then attending a REEVA training is a must. They know their craft and how to teach it. We have been implementing the steps of the machine and are already seeing a difference in our first month." – Cody Zegarrundo, Verified REEVA Impact Student
Additional Roofing Sales Resources
The roof sales training programs above will teach you how to close deals in this industry. But they aren't the only resources available to you. Here are a couple more:
SPOTIO: A Roofing CRM
You won't make many roof sales without a reliable CRM.
Once you have one in your tech stack, you'll be able to track leads, engage prospects, and close customers more consistently. SPOTIO is the CRM you need.
Access SPOTIO's top-level prospecting features to find quality leads. Use its built-in canvassing app to book appointments. Then communicate with prospects via multichannel communication tools that can be automated for peak productivity.
Even better, SPOTIO can also be used by sales managers to create and assign territories, track reps in the field, and generate customized sales reports.
Sign up for a free demo of SPOTIO today to see the industry-leading tool in action!
Article: How to Sell Roofing
All of the resources above cost money. Let's end with a free resource you can access right now: our article titled, "How to Sell Roofing: 10 Tips for Success".
Read this blog post and learn how to craft a value-based sales pitch, prospect better with ideal customer profile (ICP) data, how to use multiple communication channels, and so much more. Success as a roof salesperson is just a quick read away!
Which Training Resource Is Right For Your Business?
The answer to that question depends on your goals.
Are you looking to grow your roofing business? Then The Roofing Academy or REEVA Impact might be your best bet. Ready to improve your sales skills? Then Top Rep Training, Roof Sales Mastery, or D2D Experts might be a better fit.
You'll need to assess your budget, too. Some of the resources above are incredibly expensive. Others, like our "How to Sell Roofing" article are totally free.
Whatever you decide to invest in, make sure you have a quality CRM. That way you can take full advantage of the roofing sales training you receive. SPOTIO is a fantastic option for roofing professionals. Learn more about our solution here.