SPOTIO is the #1 Territory Manager Software
SPOTIO's territory manager software saves field sales managers hours of time by streamlining the creation, assigning, and management of sales territories.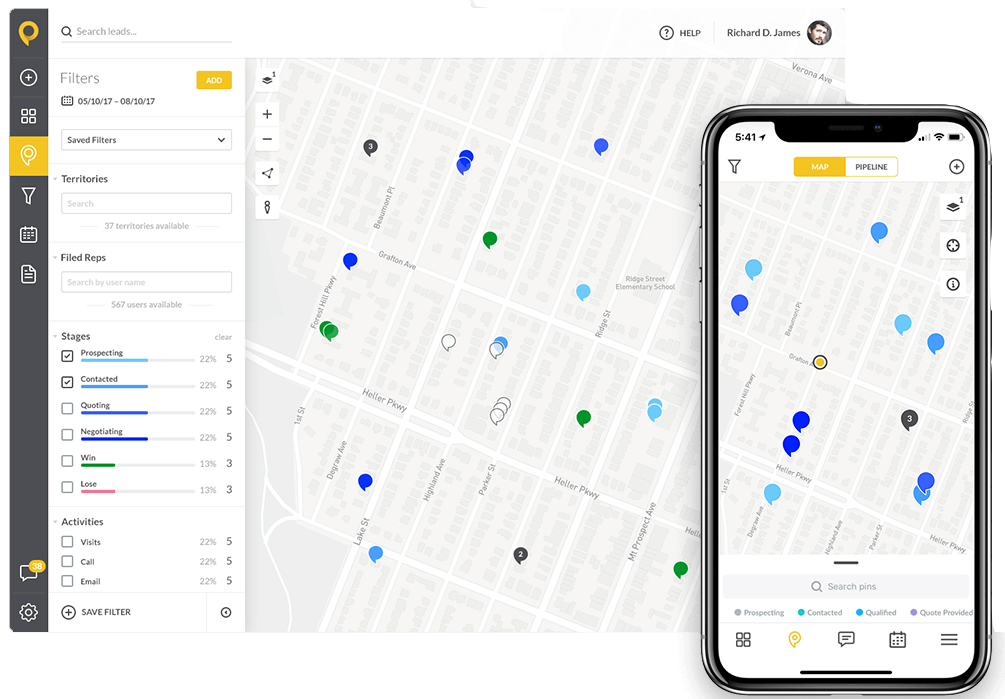 Dramatically improve sales and generate up to 20% more revenue.
See full history of every account
Capture lead notes for real-time access (integrates right back into your CRM) as they move through the funnel
Get on-demand prospect data to keep the sales pipeline full
Intuitively set, manage and update appointments in the field
Request Your Demo:
---
For managerial observation of staff, it has completely changed the way we are able to see what each field rep is doing on a day-to-day basis. We now have knowledge into how many clients our reps are seeing per day.
– D. Simpson, VP Sales, Salient Medical
SPOTIO is the preferred software solution for field sales teams. With our territory manager tool, we'll help you take sales productivity to the next level.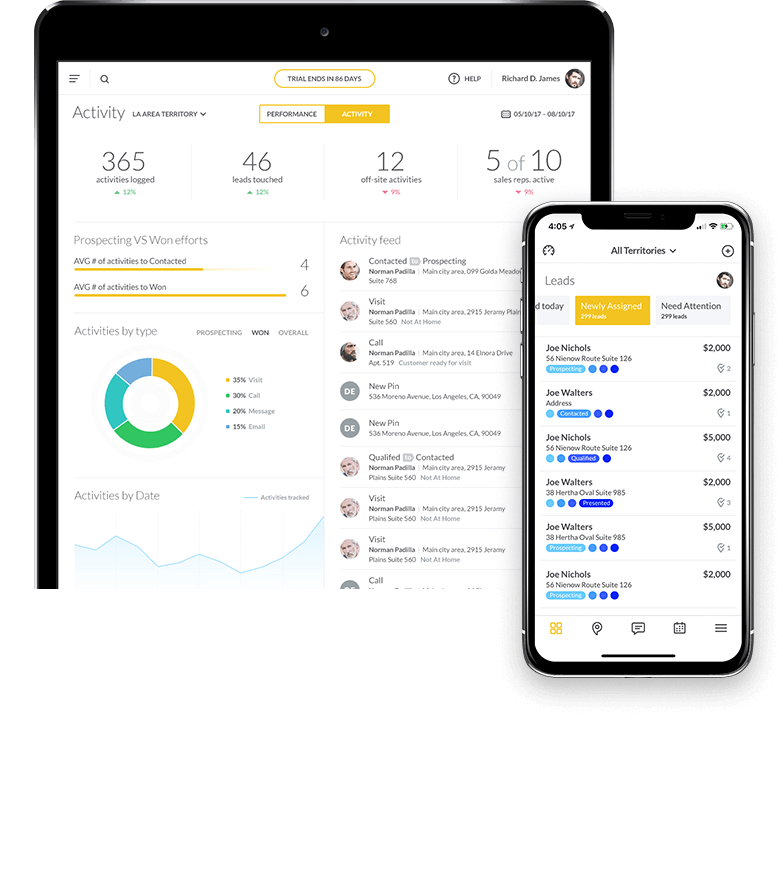 Territory Management
SPOTIO saves field managers hours of time that was once spent on creating, assigning, and managing sales territories. Create and assign specific territories for each sales rep directly within SPOTIO.
Route Optimization
Sales reps can efficiently plan their day by setting meetings and routing the best path to get there. While in their vehicle, they can easily see their next meeting, sort through new leads in their territory, and track mileage along the way.
Document Management
Get immediate access to the files you need when you need them. 
Access marketing presentations, capture and store pictures, and close deals with e-contracts all inside SPOTIO.
Lead Management
Streamline prospecting with our native CRM integrations and stop spending time on administrative tasks.
Track leads in real-time as they move through the sales funnel.