Maximizing corporate revenues often boils down to one key (and invaluable) internal component: sales. An effective sales team does more than build robust client pipelines; proficient account executives are your company's frontline, continuously sourcing new opportunities to edge out the competition, steal market share, and broaden your brand's reach within your targeted demographic.
Previous generations of business owners relied on traditional (read: W2) hiring methods to staff their sales positions. However, today's entrepreneurs recognize that bringing on full-time employees isn't the only way to develop their sales team. Instead, companies across every industry are opting to work with independent (read: 1099) account reps to optimize selling results and success.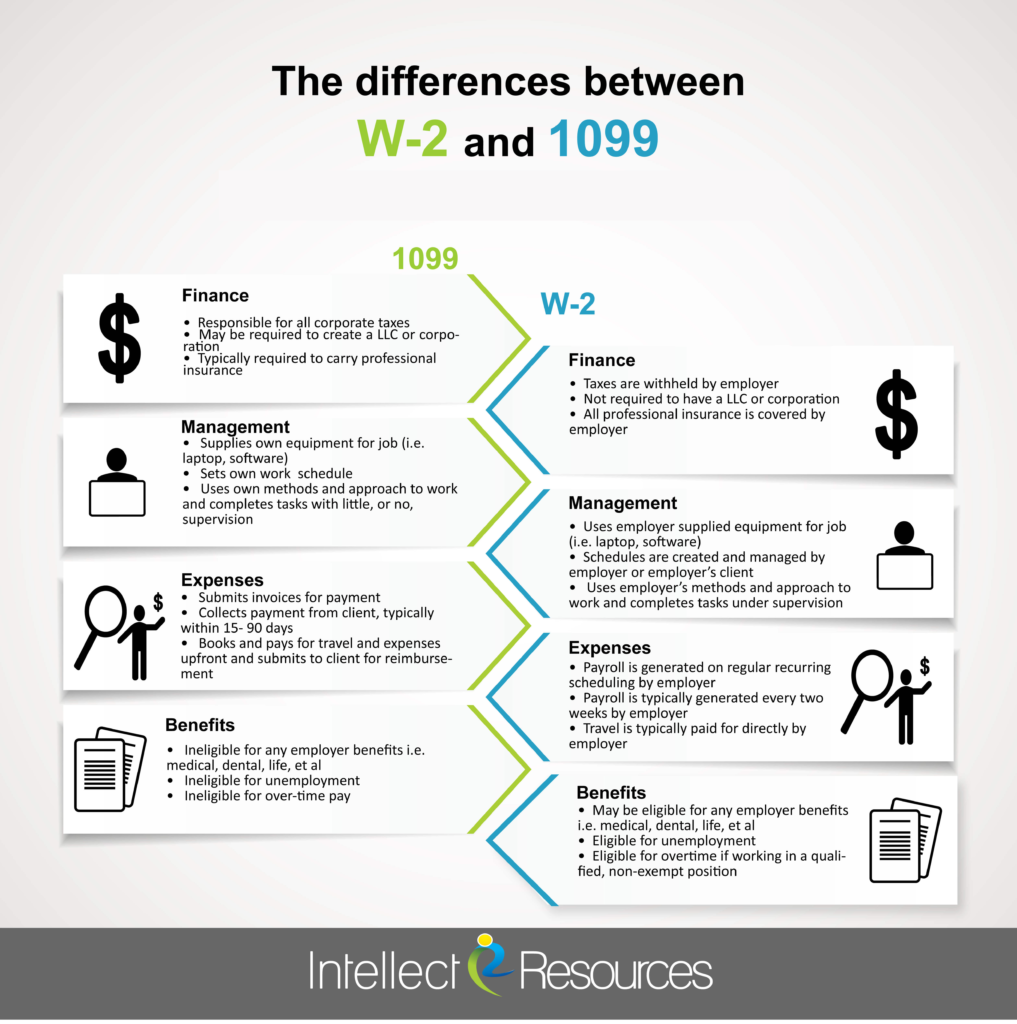 W2 Or 1099? Know The Benefits Of Hiring Independent Contractors As Sales Reps For Your Business
Would hiring independent contractors work for your business? Understanding some of the many benefits offered with this hiring model can help you determine if it's the right choice for your organization. Staffing your team with 1099 account executives can:
Lower overall financial responsibility and risk compared to full-time internal sellers
Deliver faster connection to your marketplace, particularly when hiring 1099 reps with extensive industry experience and an established client network
Provide access to a virtually unlimited talent pool
Best of all, 1099 sales reps often work strictly on a commission basis. You'll only have to pay out based on closed deals, which can instantly increase cash flow and bottom line profits.
Of course, every staffing approach brings with it a potential opportunity cost to consider before making the hire. Sure, you may own the business or "manage" the rep; however, you ultimately have no real authority over a 1099 account executive. While you're not paying for underperformance if they don't make a sale, you may still experience loss of growth, potential revenue, and market share if your reps fail to produce the results needed to propel your brand forward.
Tips For Success With Your 1099 Selling Staff
If you do decide to move forward with 1099 sales reps, it's essential to address several considerations for hiring success. When onboarding your independent contractors, always:
Outline Clear Deliverables
Independent contractors often enjoy more job flexibility than their full-time employee counterparts. They make their own hours and come in and out of the office on an as-needed basis, which is great, right?
Yes and no.
While you'll want to encourage your independent reps to be out in the field as often as possible, you'll also want to develop a specific outline of deliverables. Manage expectations right at the start of the engagement to help your hires understand their roles, responsibilities, and timeframe for results.
Define Commission Structure
In most cases, your independent contractors will work solely on commission, which is often higher than what your standard employees earn. Be clear and specific about the commission structure, so your hire knows exactly what will be paid with each closed deal. You will also want to discuss how you'll be invoiced to establish a well-defined billing/payment process before the first sale.

Create An Effective Onboarding Program
The best way to set your independent contractor up for success is to help assimilate your sales rep with the rest of your internal team. Develop an onboarding and training strategy that not only helps them understand exactly how to promote your products and services but also identifies key support personnel that can manage administrative responsibilities.
Integrating your 1099 rep with the rest of your staff can help minimize ramp-up time, streamline the transition phase, and equip your independent contractors to stay focused on their two primary selling objectives: closing deals and boosting revenues.
Have you outsourced your sales positions to independent contractors? Was it a success story or a cautionary tale? Tell us all about it in the comment below!
____
Questions or comments? Contact SPOTIO at [email protected] or comment below.
SPOTIO is the #1 field sales automation and performance management software that will increase revenue, maximize profitability, and boost sales productivity.
Want to see a product demonstration? Click here to see how SPOTIO can take your sales game to the next level.