SPOTIO is the #1 Door to Door Sales Platform for Reps & Managers
SPOTIO enables door-to-door teams with unprecedented prospecting capabilities, increasing sales efficiency by up to 46%.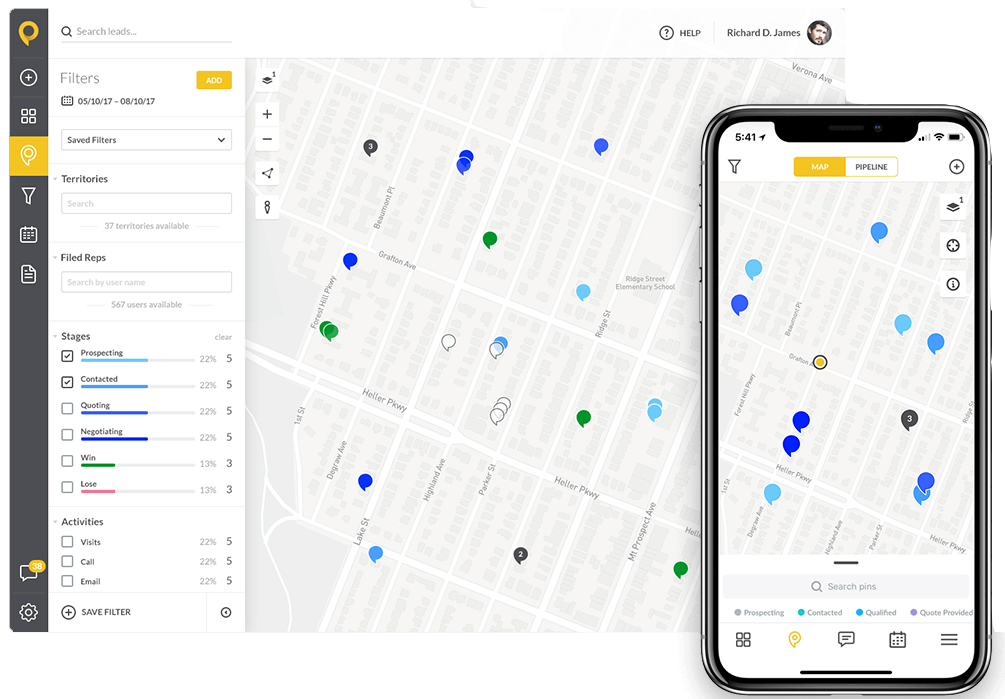 With SPOTIO's door to door sales software, enable your canvassing team for success.
Easy-to-use app for sales reps
Detailed rep tracking
Capture lead notes for real-time access (integrates right back into your CRM) as they move through the funnel
Request Your Demo:
---
For managerial observation of staff, it has completely changed the way we are able to see what each field rep is doing on a day-to-day basis. We now have knowledge into how many clients our reps are seeing per day.
– D. Simpson, VP Sales, Salient Medical
SPOTIO is a software solution for door to door teams. Whether you're a rep or manager, SPOTIO will take your door to door sales to efforts to the next level.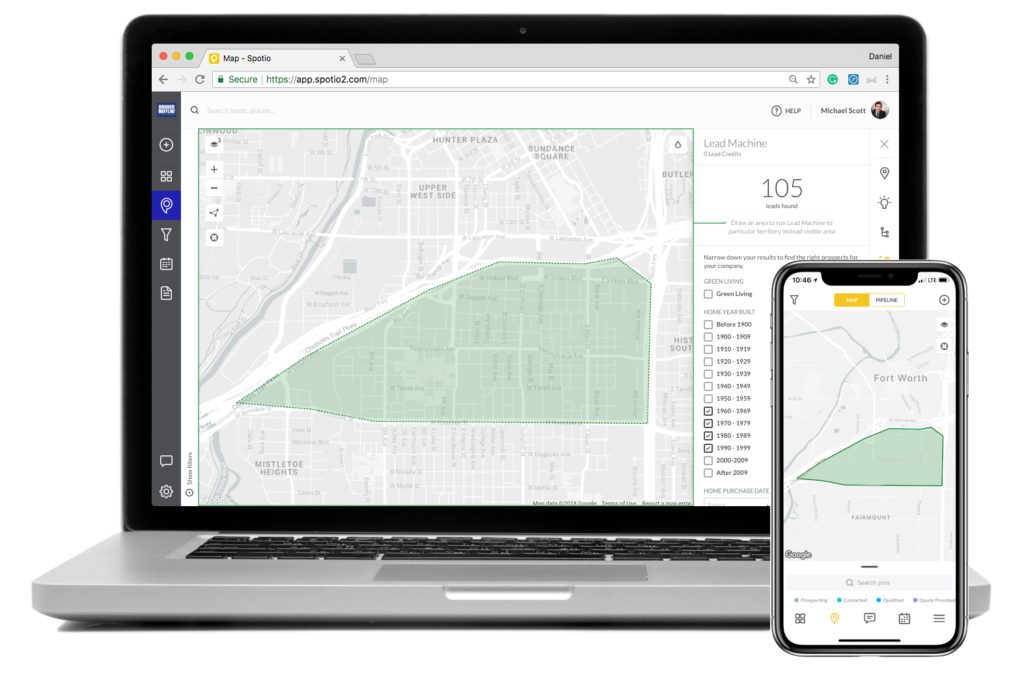 Appointment Setting
With SPOTIO's calendar feature, easily manage appointments. The team calendar view shows the total number of reps available at any given time so you can set appointments without conflict.
Lead Machine
Lead Machine is a sales intelligence tool located within SPOTIO that is your one-stop-shop for identifying strong leads and managing territories based on reliable, up-to-date data.
Team Chat
SPOTIO's internal chat encourages rep engagement and an open feedback loop with managers. Talk with individuals 1-on-1 or chat with a specific group. 
Keep your team in the know throughout the day.
Lead Management
Streamline prospecting with our native CRM integrations and stop spending time on administrative tasks.
Track leads in real-time as they move through the sales funnel.